Armored Warfare getting a new massive Turkish Main Battle Tank
Armored Warfare is getting a new tank, a Turkish one that just entered mass-production in real life.
Published Tue, Apr 5 2016 9:01 AM CDT
|
Updated Tue, Nov 3 2020 12:00 PM CST
Armored Warfare is continuing to update their game with new vehicles and more fun. Coming very soon you'll be able to take a ride in the Turkish Altay Main Battle Tank, which is planned to be avaliable sometime in 2017. The developer, Obsidian Entertainment, is working on the beginning stages of bringing it to the game.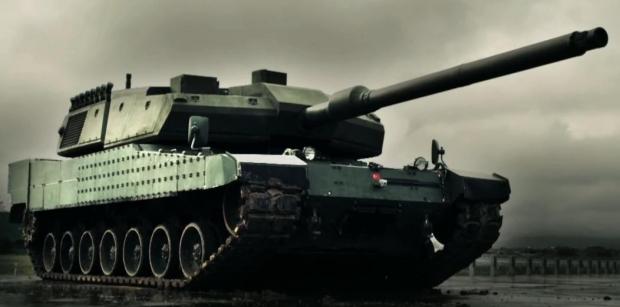 The Altay is a brand new main battle tank that's entered into mass production just yesterday and so to will Armored Warfare bring it into their game to celebrate the first Turkish-developed tank since World War II. The tank will be modeled and rendered in all its glory, including the massive 120mm smoothbore gun. Just as in real life, you'll be able to reach speeds of up to 70km/h (if only you could take off the limiter...). More details about the tank and the specifications we'll see in the game will be announced at a later date.
This is all part of their plan to continually add real life-based vehicles into the game. That dedication will add quite a bit of variety not present in other vehicular combat games. Whenever new technologies and vehicles are announced in the real-world, they'll be worked on in the game. Of course making them as realistic as possible is not an easy process, but they're very willing to add in new stuff as much as possible.
Armored Warfare is a very neat free-to-play MMO tactical military game. It puts you in the seat of a metal beast playing against others. There's plenty of PvE missions for those that are looking to get the hang of it or if you're not interested in competition. The PvP mode is incredibly fast-paced, and there's so many different elements to think about while playing. It's quite the fun game.
Related Tags