First-ever Mass Effect Andromeda gameplay footage leaked
It's finally here! Mass Effect: Andromeda gameplay footage makes its debut, showing off jetpacks, cutscenes, and more.

Published Fri, Apr 1 2016 10:57 PM CDT
|
Updated Tue, Nov 3 2020 12:00 PM CST
After months and months of waiting, we finally have our first in-game look at Mass Effect: Andromeda thanks to a leaked graphics presentation.
The leaked gameplay footage is part of BioWare's presentation on Mass Effect: Andromeda's technical details, and shows off a nice range of different things including jetpacks, cinematic scenes, graphical fidelity, lighting effects, and much more.
While the presentation is short and only clocks in at less than a minute, it's still a satisfying glance at actual in-game scenes and content. That jetpack looks incredibly satisfying, and I can't wait to give it a whirl when BioWare's ships the game.
Mass Effect: Andromeda is expected to release by March 31, 2017 across PS4, Xbox One and PC. Expect new footage and content at E3 2016!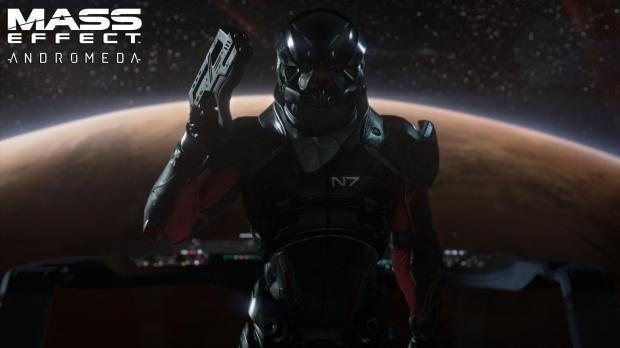 Related Tags