Star Citizen goes to the future(ama), announces Food Delivery career
Cloud Imperium Games has jokingly released a video highlighting a pizza delivery career, but it might end up an actual thing later on in the game.
Published Fri, Apr 1 2016 5:02 PM CDT
|
Updated Tue, Nov 3 2020 12:00 PM CST
Despite it being April First, the time-honored day in which we trick our fellow humans into believing ridiculous tales of unimaginable and phenomenal things, Cloud Imperium Games has released a video that, while in that spirit, will likely turn into a real in-game career; Food Service Deliver.
That video is only in jest, but can you imagine the kind of attention it received and how the many people in the 'verse are now going to want that as a legitimate job or even as a secondary occupation in the game? It could be fun, a mini-game in its own right. Deliver the space pizza as fast as possible, within that 30-minute window when on a planet, and within 12 hours when delivering with that 20-parsec radius. It could even evolve into a racing event that could potentially be more entertaining than the already stimulating Murray Cup.
Or it could even evolve into an in-game series that follows the life of Fry as he tries to make sense of the 31st Century that he suddenly finds himself in, working from the ground up to create his own delivery company in the midst of a chaotic and changed world.
It was supposed to be an April Fools joke, but it's going to end up one of the most wanted career paths in the game. The power of an open universe will allow for it anyway, even if the pizza becomes something more valuable to players.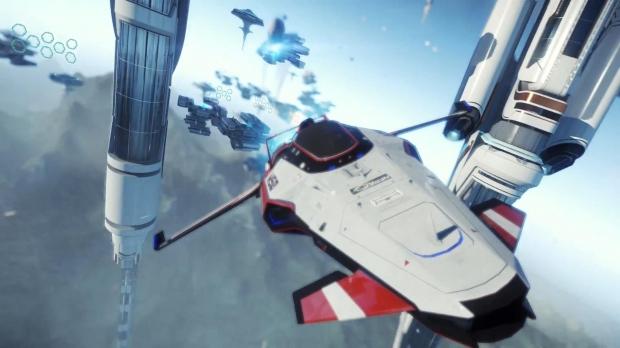 Me racing to deliver the pizza on time, only two minutes left...
Related Tags