Quantum Break graphics options officially revealed, AA included
Anti-aliasing, 30 FPS lock among options for Quantum Break on PC, turns out.
Published Fri, Mar 25 2016 1:03 PM CDT
|
Updated Tue, Nov 3 2020 12:00 PM CST
Yesterday, the graphics options for the PC version of Quantum Break were leaked. While the list was long and impressive, it was missing a few key items: FOV, V-Sync, and anti-aliasing. Well, now developer Remedy has officially unveiled the options, which are identical to the leaked ones except for a few appreciable additions: Graphics Preset, Lock to 30 FPS, and Anti-Aliasing.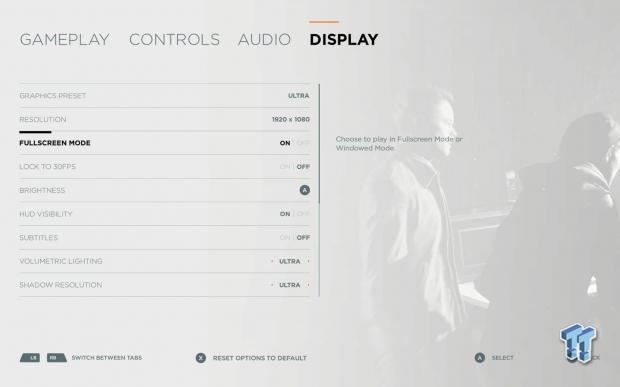 Graphics Preset of course lets you be lazy and quickly turn down multiple settings with one toggle for better performance with minimal effort. Lock to 30 FPS means the game won't be capped at 30 FPS after all (unless you want it to be), which is great news. As for why there's no 60 FPS lock, we realize now that as this is a Windows Store game, this means the game will have V-Sync and therefore a 60 FPS lock by default. Finally, anti-aliasing is the much needed inclusion, especially as the game seems to offer only the taxing MSAA. A more performance-friendly option like SMAA or FXAA would be very welcome, but it's sure better than nothing.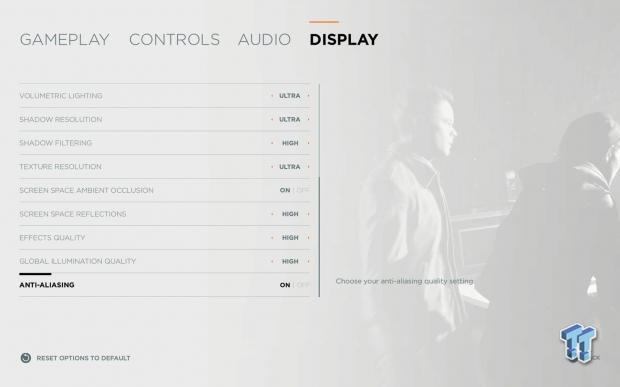 While not pictured here, Remedy confirms 4K support.
Quantum Break launches April 5.
Related Tags