Dark Souls 3 on Xbox One runs at 900p with stuttering frame rates
Dark Souls 3 suffers from frame-rate stutters on Xbox One while maintaining a native 900p.

Published Thu, Mar 24 2016 10:35 AM CDT
|
Updated Tue, Nov 3 2020 12:00 PM CST
Dark Souls 3 is the latest game to have underwhelming performance on the Xbox One, once again earning Microsoft the ire of an entire community of gamers.
It looks like Miyazaki's final Dark Souls chapter is riddled with optimization problems on the Xbox One. Digital Foundry's in-depth performance analysis reveals that Dark Souls 3 runs at a native 900p (upscaled to 1080p) on the Xbox One, which isn't so surprising given the console's track record. What is surprising is how awkward and inconsistent the game's frame rates are, dropping well below the targeted 30FPS and leading to stutters.
Frame rate drops are most prevalent during environmental effects such as volumetric fog, and in some demanding sequences the Xbox One port dived down to 20FPS. The site notes that the drops are rather annoying, but aren't game-breaking, but it's still rather worrying given the fact that Dark Souls 3 requires split-second reactions. I doubt Miyazaki originally meant for gamers to fight stuttering frame-rates in order to survive--the games are already hard enough.
While PS4 and Xbox One versions are expected to be locked at 30FPS, the PC port will hit up to 60FPS for seamless fluidity. If you do plan on picking up the game on PC be sure to check out the official hardware requirements.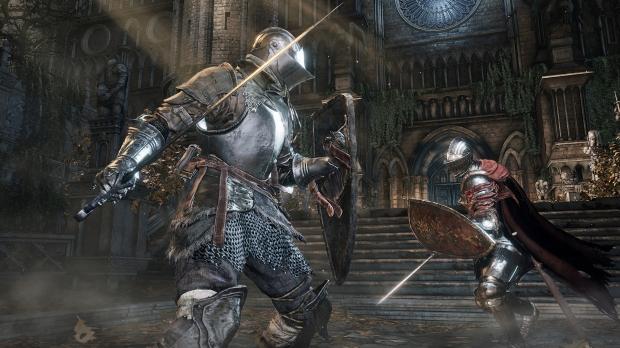 Related Tags