Halo 5 continues to get the free content updates that they've promised us and we're very close to receiving the next one, called Ghosts of Meridian. This next update will have everything you could ever want, from new weapons, a new Warzone map and more skins and customization items than you might be comfortable with.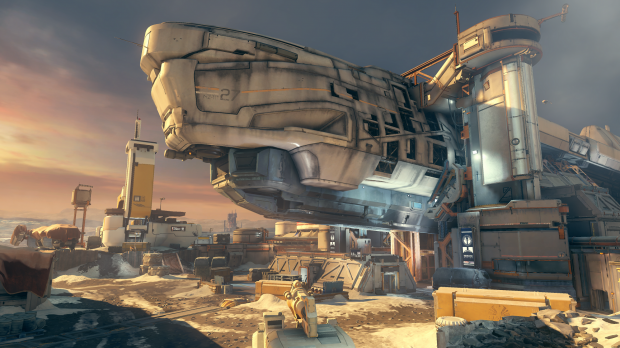 The most anticipated inclusion is that of the new Warzone map, Skirmish at Darkstar, which is supposed to bring something entirely new to the experience. 343 Industries has taken the time to design it different enough to be unique, with an interesting blend of odd sight-lines, cover pieces and opportunities for more lateral movement than in previous maps.
To help make things even more difficult, they're adding in a new vehicle known as the Mantis, which is a bi-pedal mech type vehicle. The concept art so far is incredible and shows off the many different weapons you'll get to play with. I'd imagine this will be quite the opponent in some of the back alley's of the new Darkstar map.
This is only a small peek at what's to come as part of their newest monthly update. They plan on sharing much more, and likely some actual in-game video of the new map, to get us a bit more excited. Perhaps we'll even see the Mantis in action, though it'll be interesting to see how they balance the various attributes of the vehicle. Anyone have a tow-cable handy?