Diablo was originally supposed to be a turn-based RPG
Could you imagine how different Diablo would be if it were a turn-based RPG?

Published Sun, Mar 20 2016 7:37 PM CDT
|
Updated Tue, Nov 3 2020 12:00 PM CST
Back in 1994, Blizzard North changed the course of video games history by pitching one of the most iconic ARPG's in the industry. That game was an immortal PC classic called Diablo, and if the original pitch was heeded, the game would be very different than it is today.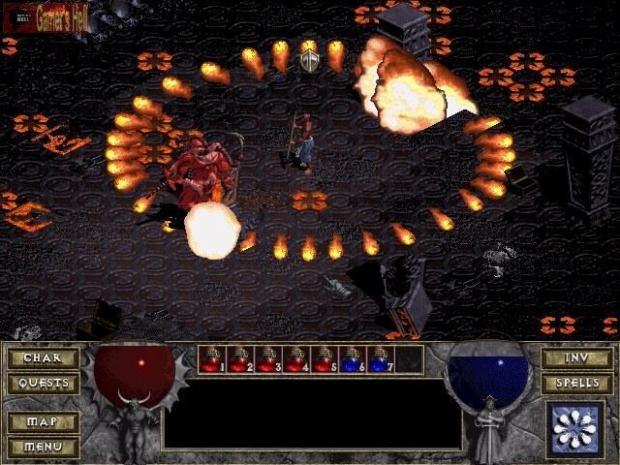 At GDC 2016, David Brevik--one of the original co-founders of Blizzard North who created the Diablo series--held a lengthy postmortem on the Diablo franchise. As part of the talk, Brevik revealed the studio's original idea pitch for the first game, revealing some key facts that dungeon delvers never knew.
The pitch is quite interesting and clearly details many concepts that aren't found in the final game. Did you know the original pitch makes Diablo into a turn-based game? That's right, Condor Inc (which later turned into Blizzard North) initially wanted Diablo to take a more RTS approach. "The game runs on a turn-by-turn basis; the player moves, the then opponents move. Each character and monster may have a certain amount of action points which would determine what actions are possible in a given turn," reads an entry on page 5. We've included a few pages below, but you can check out the full PDF file here.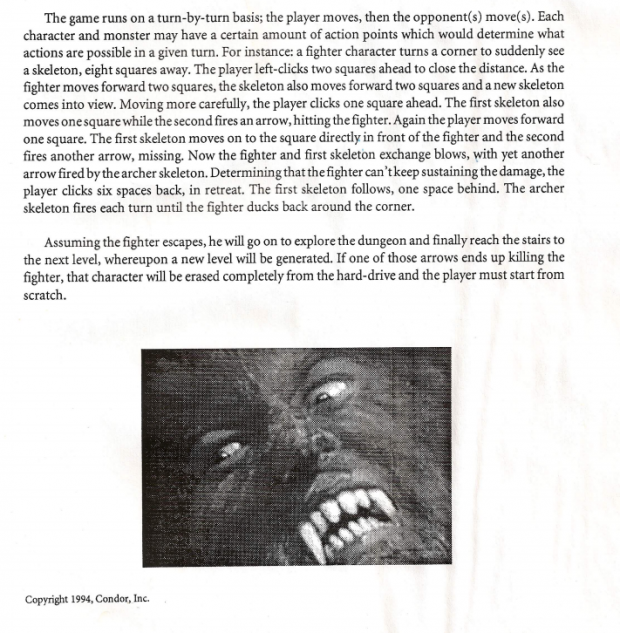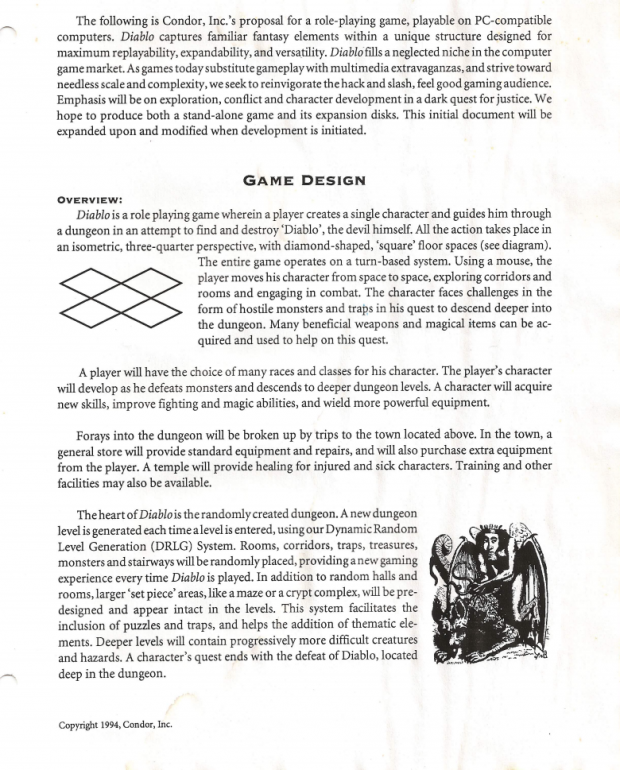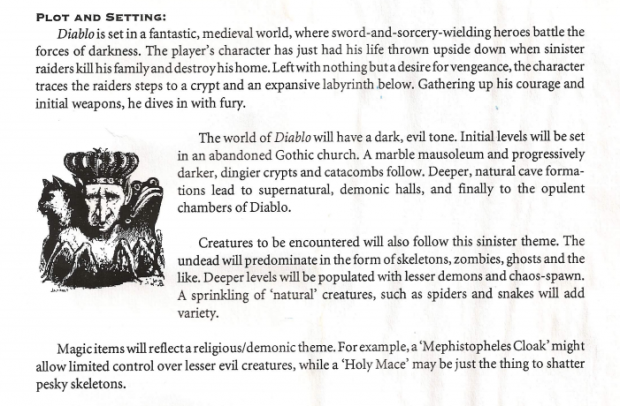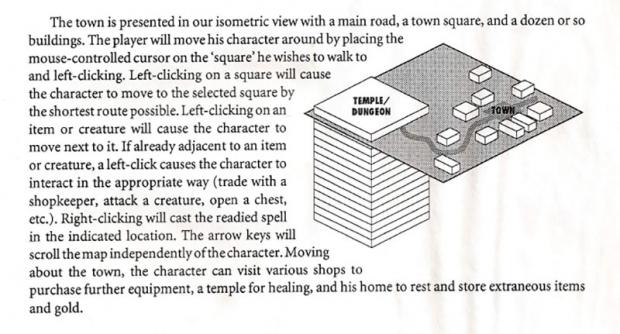 Related Tags