With only weeks left until NVIDIA's GPU Technology Conference, where we'll be formally introduced to the Pascal architecture and everything that makes it tick. We've already been teased by the purported GeForce GTX 1080, GTX 1080 Ti and Titan X successor, but now we have some early performance numbers on the purported Pascal GPUs.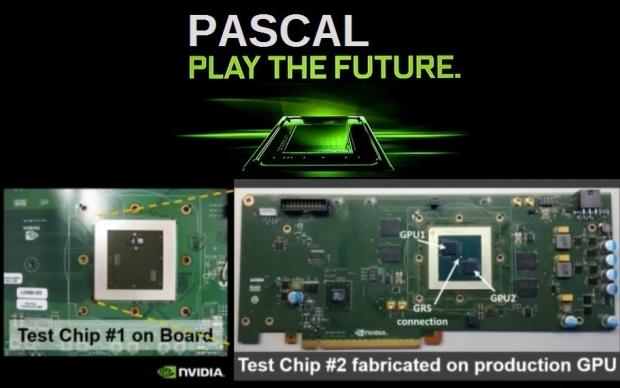 The performance numbers are coming from WCCFTech, who have spotted an unidentified NVIDIA video card with 7680MB (7.6GB) of RAM - 512MB less than 8GB, which should find itself onto the GP100-based GeForce GTX 1080 Ti (that's what we're going to call it for now, but I don't think NVIDIA will call the Pascal range by the GTX 1080 moniker).
Now, the performance numbers on 3DMark 11 were hitting 9038 - but an Intel Core i3-2100 processor was used - it lost out to various other video cards, but there were more details in the 3DMark results worth looking at. Firstly, the unidentified NVIDIA video card had 8GB of GDDR5 clocked at 8GHz - now this is noteworthy, as there are no video cards on the market with 8GB of RAM with performance close to the GTX 980 Ti.
In fact, the only GTX 900 series video card with 8GB of VRAM is the GM204-based mobile GPU solutions, which can be configured with either 4GB or 8GB of GDDR5 RAM clocked at 7GHz.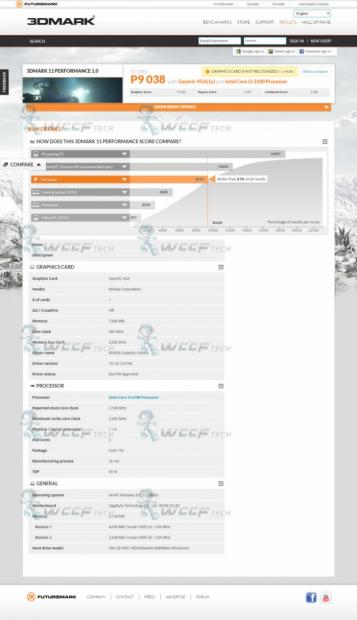 Another 3DMark 11 run was completed, with another GPU running 8GB of GDDR5 at 8GHz. This card was faster, with performance in the realm of an overclocked GTX 970. This could be a mobile version of Pascal, or it could be a mid-range part in the form of something like the GTX 1060 Ti.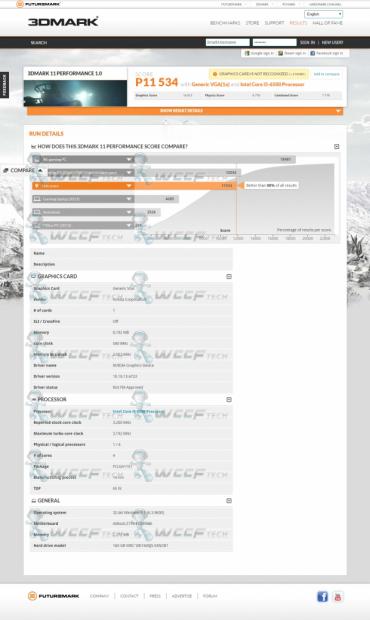 The last entry is an interesting one, as it has 3GB of RAM with clock speeds of between 2.5GHz and 10GHz (yeah, 10,000MHz). This could be the GDDR5X-based card, with a much larger clock speed on the VRAM. But, 3DMark will report eronous memory frequencies sometimes, so this could be one of those entries.
Until GTC on April 4, we are stamping these with huge rumor stamps - and will have all of the information available for you early next month.