MSI releases the Vortex mini-beast PC into the world
MSI's released their Vortex mini-ITX inspired gaming machine onto the world, with upgradable parts and a very small, attractive chassis.
Published Thu, Mar 17 2016 7:58 AM CDT
|
Updated Tue, Nov 3 2020 12:00 PM CST
MSI's Vortex, the minuscule yet powerful cylindrical PC that may be the illegitimate offspring of the Mac Pro, is finally available for purchase.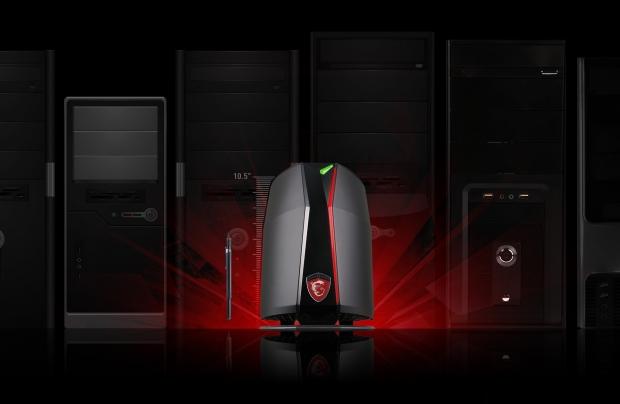 The Vortex is a mean, lean fighting machine it looks like. They've been able to stuff in a quite a few high-end components into the small area, and everything is capable of being upgraded, within reason of course. All models share an Intel Core i7-6700K, an Intel Z170 motherboard, a 256GB PCIe M.2 SSD with a 1TB storage drive. They also all share a Killer E2400 wired ethernet/ Killer N1535 wireless card, four USB 3.0, two mini-DisplayPort and two Thunderbolt 3 connectors around back. The less expensive version comes in at $2199 and has dual GTX 960's sitting in SLI with 16GB of 2133MHz DDR4. The more expensive version is $3999 and swaps out those 960's for dual GTX 980's and has a total of 32GB of RAM instead. All powered by a 450W power supply.
The whole 6.5L package is a marvel of engineering no less than the Mac Pro it was likely inspired by. The cooling system is very efficient, and is quite the capable performer. The GPU's are all of the MXM variety, also shared with the Mac Pro design. A necessary design consideration if you want to pack as much power into as small a space as possible.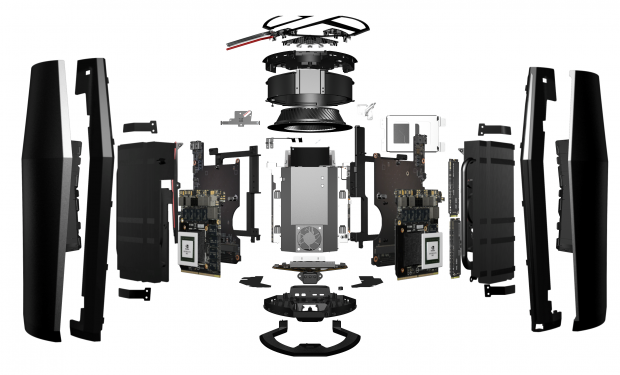 "The revolutionary Vortex gaming tower shatters the misconception that bigger systems deliver more power and performance," says Andy Tung, president of MSI Pan America. "The groundbreaking system maximizes space and heat dissipation to unlock the power of its components for truly astronomical performance in a Subwoofer size."
The MSI Vulkan is now available through your preferred eTailer, Amazon, Newegg, BHPhoto, XotixPC and a few select others.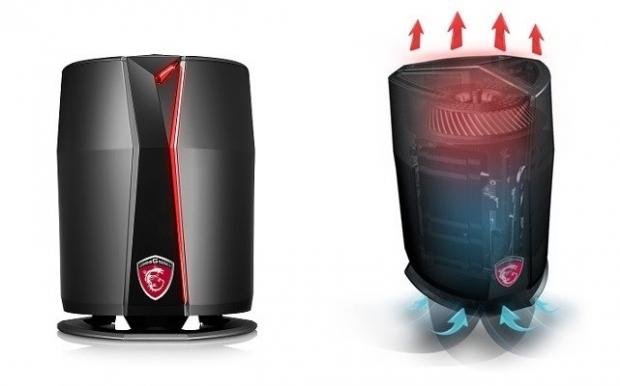 Related Tags