NVIDIA's GeForce GTX 950 was already a pretty damn efficient video card, but with a more efficient GTX 950 rumored to be in the works, ASUS seems to be the first AIB partner with a super-efficient GTX 950.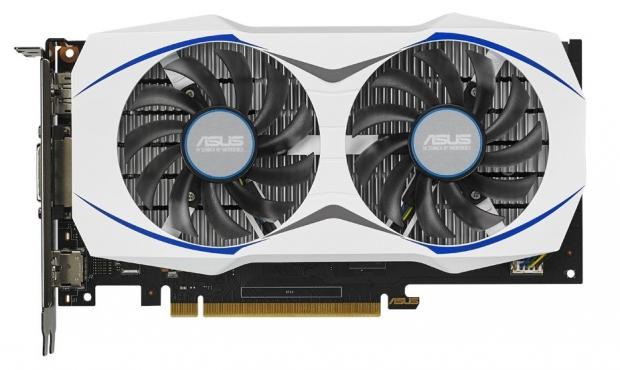 ASUS has introduced a new GTX 950, which features the same GM206 core with 786 CUDA cores, 64 TMUs and 32 ROPs. This is an NVIDIA reference design card with 2GB of GDDR5 @ 6.6GHz on a 128-bit memory bus, but the GPU and Boost clocks have been changed. The reference GTX 950 from NVIDIA has a GPU clock of 1024MHz versus the 1051MHz on the ASUS GTX 950, while the Boost clock is the same 1188MHz on both variants.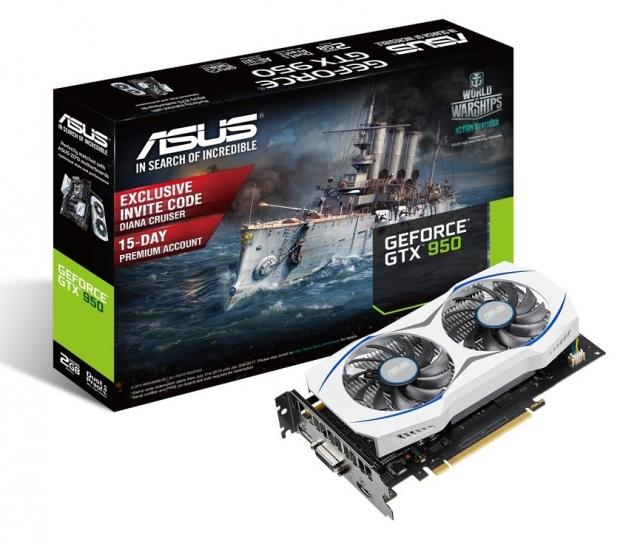 The difference between NVIDIA's reference board and the new ASUS GTX 950 is that the former requires a 6-pin PCIe power connector and has a TDP of 90W while the new ASUS GTX 950 requires no PCIe power connector, and has a TDP of just 75W (the maximum power provided by the PCIe 3.0 x16 port). ASUS does splash in some overclocking profiles, with "OC Mode" and "Gaming Mode" on the new GTX 950 video card. Gaming Mode has a default GPU clock of 1026MHz and 1190MHz Boost while the OC Mode pushes it up to 1051MHz.
It's definitely weird timing for a video card like this to launch, as there's nothing really "new". Sure, we have no PCIe power connector, but why didn't NVIDIA launch it like this when the GTX 950 launched early last year? But then the more exciting part is, that AMD was targeting the GTX 950 with its tease of its Polaris architecture late last year, and now NVIDIA has changed the game without needing to move to a new node like AMD did. The GM206 core is still made on the 28nm process by TSMC while AMD's new Polaris architecture is baked onto the 14nm node, which provides the big power efficiency numbers.
With AMD set to "spice things up" at GDC next week, we're in for one heck of a ride, folks.