With the Game Developers Conference less than a month away, I've been wondering when the GPU hype train would begin from both AMD and NVIDIA regarding their next-gen GPU technology. Well, AMD just fired the first shots, with AMD Marketing Director Chris Hook taking to Twitter, teasing Polaris.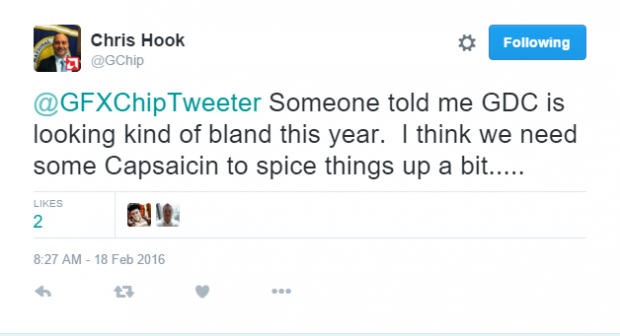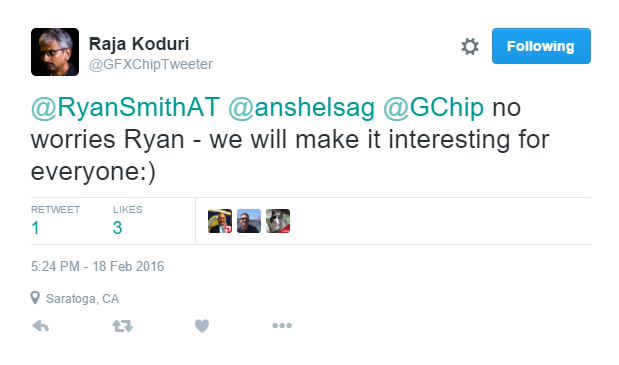 Hook tweeted to Raja Koduri, boss of AMD's newly-formed Radeon Technologies Group: "Someone told me GDC is looking kind of bland this year. I think we need some Capsaicin to spice things up a bit.....". We know that this is code for Polaris, with Koduri tweeting back to AnandTech's Ryan Smith, and Hook: "no worries Ryan - we will make it interesting for everyone".
Last year, NVIDIA unveiled its behemoth at GDC - with the GeForce GTX Titan X being revealed at the Game Developers Conference in March 2015. This year, we should expect both sides to be firing shots constantly - with NVIDIA poised to unveil its Pascal-based Titan X successor at GDC, or a few weeks later at its own GPU Technology Conference (GTC).
TweakTown will be there at both shows bringing you the latest show floor, so keep your eyes peeled for some delicious GPU news.