We've been waiting for AMD to show off its Radeon R9 Fury X2 in the flesh, and now we seem to have seen the first real photo of AMD's dual-GPU based on the Fiji architecture, powered by HBM.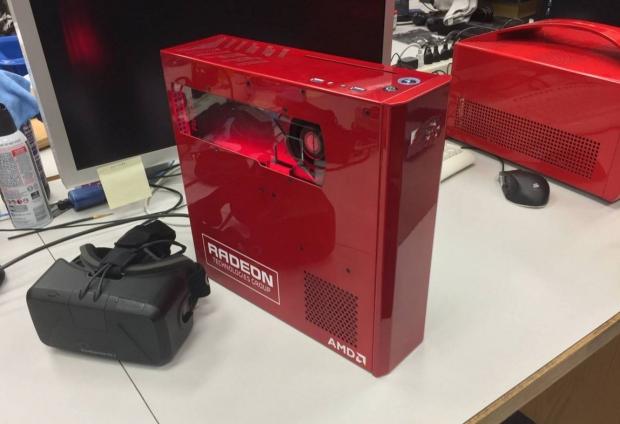 AMD's Roy Taylor posted a picture of the Tiki PC, built by Falcon Northwest, to his Facebook page. Taylor teased "another peak at the world's best developer box for VR and DX12". We can see the R9 Fury X2 (if that's what AMD names it, Gemini has also been teased) is a much longer card than the R9 Fury X, with the cooler built-in like the R9 Nano.
It looks like the R9 Fury X2 is just a super-long R9 Nano - but with twice the horsepower. We should expect the R9 Fury X2 to have a 300W TDP, but with Fiji's thermal throttling, we shouldn't expect the card to be running too hot - hence why we're seeing AMD not use a watercooler like they did on the R9 Fury X.
We should expect AMD to show off their R9 Fury X2 at GDC next month.