It's the weekend, there's a good chance that it'll be cold and dreadful outside in the majority of the world, so you might be looking for something new to play. And even though Call of Duty tends to get its fair share of criticism, Call of Duty: Black Ops III is having a free weekend. You can play the multiplayerr-centric Starter Pack for free until the 29th of February.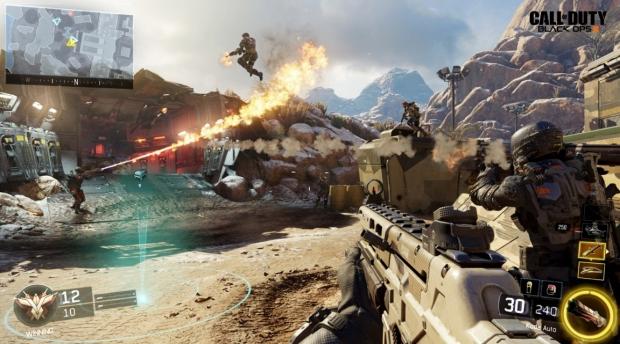 If you happen to get sucked in and enjoy the experience, Activision is selling the standard edition for 33% off the regular price, and the deluxe edition for 20% off. That's not a bad deal considering it unlocks the max level, which is capped at 55 in the starter pack, and gives access to the weapon paintshop, the gunsmith, emblem editor, arena, freerun mode, theater and the ubiquitous black market.
But you have only until the 29th at 1PM PST to try it out for yourself. Call of Duty has evolved considerably, making turns into new paths that some didn't quite like after Call of Duty 4, but Black Ops 3 might surprise you with the agile, fast-paced gameplay. Then again, you might completely hate it. But it's free.