The much anticipated Eden update to ArmA 3 is finally here, and it's more than just the gorgeous new editor by the same name. Improvements to the already immersive audio, better graphics options and a new amphibious engine simulation have made its way in the game.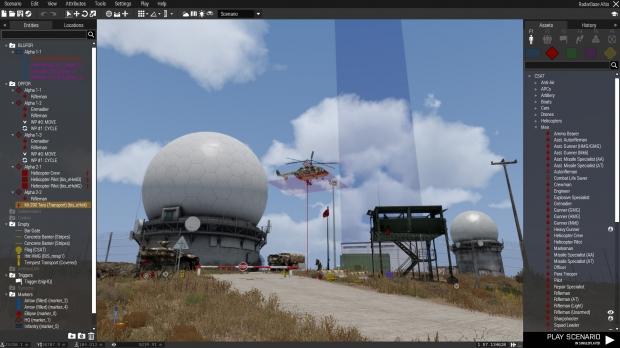 The foremost item added is the Eden editor, a new scenario editor within ArmA 3t that lets you manipulate things in full 3D, seeing the changes you make before you commit. This gives you greater control over the kinds of military actions you're planning. It's an incredibly robust experience that gives up nothing compared to the traditional 2D editor.
Under the hood improvements include the inclusion of HBAO+ to the engine and a more advanced parallax technology for better looking environments and of course more improved sound effects. Those sound effects, things like gun-shots and other environmental sounds, all have distance information and can be added in the Eden editor, giving a greater sense of depth to your creations. Or if you really want to feel like you're there.
The update is live now and can be downloaded through Steam. Don't forget to start trying for those new Steam achievements related to the new editor, too. The completionist in you wants them all, I'm sure of it.