'Kindergarten Cop 2' is actually a thing, new trailer proves it
But without Schwarzenegger, does anyone care?

Published Tue, Feb 16 2016 6:17 PM CST
|
Updated Tue, Nov 3 2020 12:01 PM CST
The 1989 comedy 'Kindergarten Cop' not only proved that Schwarzenegger wasn't just funny, but he could hold his own against his most formidable enemy - children and also provided the classic line "It's not a toomah". So when Universal announced a sequel to the comedy last year, it was with not so much trepidation, but intense cynicism - especially with the absence of Arnie. And they were right. It looks pretty bad.
Releasing straight to video (cue alarm bells) in May, the low budget, low aiming, name stealing movie masquerading as a follow up to the classic comedy stars Dolph Lundgren, Bill Bellamy and Sarah Strange, alongside a bevy of child actors who you'll never see again. You can even buy it on Blu-ray too, because God knows, it needs all the resolution it can get.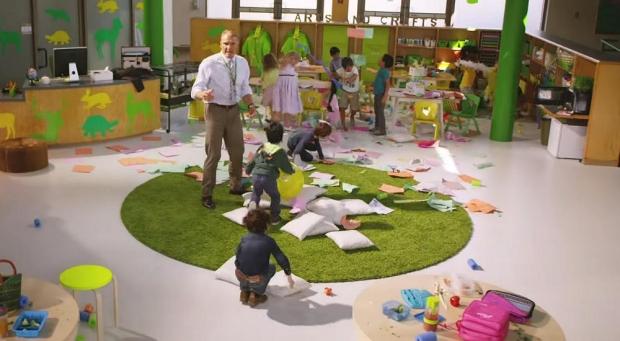 Related Tags