Kanye West begins showing off his new video game
Kayne West announces he has a new game in development, and we're not joking.

Published Thu, Feb 11 2016 9:25 PM CST
|
Updated Tue, Nov 3 2020 12:01 PM CST
While Kayne West is preparing the release of his forthcoming album, the husband of Kim Kardashian has released a trailer to his new video game... yeah, Yeezy has a new video game on its way.
West's new album is called The Life of Pablo, while his new clothing line is on the way, and then the video game. Yeezy has been busy, it seems. The game is called Only One, and it's about the passing of his late mother. Kanye explains: "I worked on a video game and I wanted to show y'all. The idea of the game is, my mom traveling through the gates of heaven".
Kanye is proud of his game, but he wasn't happy with how people received the trailer, as it was meant to commemorate his late mother. Kanye said: "That's not easy to do, man! Ya'll just be acting like that sh*t is regular". He added: "No, you don't understand. I go out and meet with everybody in San Fran, and they'll diss the f*** out of me. And I'll be like, 'I wanna make a game,' and they'll be like, 'F*** YOU.' That was hard to do, bro!".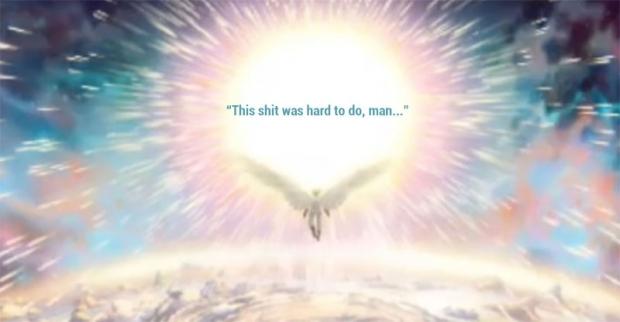 Related Tags