Ubisoft confirms no Assassin's Creed for 2016
Ubisoft is taking a break from Assassin's Creed for 2016 to 're-examine' the franchise's future.

Published Thu, Feb 11 2016 1:31 PM CST
|
Updated Tue, Nov 3 2020 12:01 PM CST
Ubisoft has broken the annual plan for one of its primary IP's and confirms that 2016 will be the first year without a major Assassin's Creed game. That's right, we won't be getting a new AC game this year.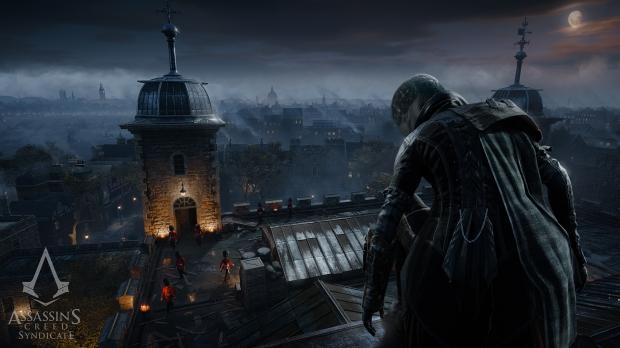 The devs broke the news in a blog post, citing that the problems with AC: Unity prompted the team to "re-examine" the franchise's game plan.
"This year, we also are stepping back and re-examining the Assassin's Creed franchise. As a result, we've decided that there will not be a new Assassin's Creed game in 2016," the Assassin's Creed team wrote in the post.
"Since the release of Assassin's Creed Unity, we've learned a lot based on your feedback. We've also updated our development processes and recommitted to making Assassin's Creed a premier open-world franchise. We're taking this year to evolve the game mechanics and to make sure we're delivering on the promise of Assassin's Creed offering unique and memorable gameplay experiences that make history everyone's playground."
This announcement isn't exactly a surprise. Past rumors indicated the franchise would skip 2016 and return with a new game set in Egypt for 2017, but this conflicts with another project penned for next year.
In a recent financial report, Ubisoft confirmed that Watch Dogs 2 is slated for release sometime in 2017. The studio confirmed the existence of the sequel back in 2015, affirming gamers that they've learned from their mistakes and Watch Dogs 2 will bear the fruit of their new understanding.
Ubisoft's 2017 lineup will further be bolstered by a new South Park sequel, For Honor, and the new Ghost Recon release.
It'll be interesting to see if Ubisoft's claims are genuine and if the new sequels will, in fact, be higher quality games or not. Considering how much time and effort goes into making any AAA Assassin's Creed game, the devs need a break to build their collective creative juices. If you'd like to read more about how daunting AAA development can be, check out this intimate look from an ex-Ubisoft developer.
Related Tags