Many people dream of a career in making huge games like Assassin's Creed: Syndicate, but an ex-Ubisoft developer dispels the fantasy and reveals the true reality of AAA games development, and it's not so pretty.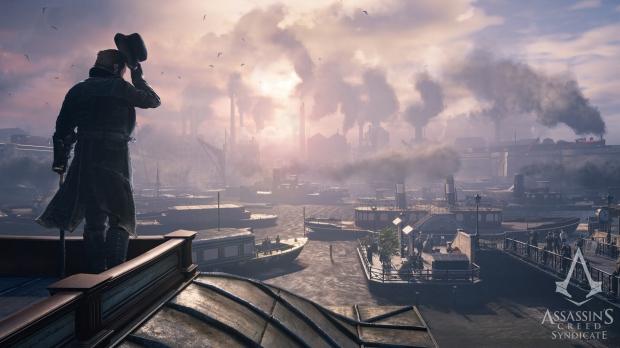 I've often wondered what it's like working with hundreds of other developers on massive projects. In a recent blog post, an ex-Ubisoft games architect known simply as Maxime answers many of these questions and shares why he left his cushy, well-paying job at one of the most renown studios in the world so he could go indie. The result is a truly eye-opening story about the inherently flawed nature of big-budget games development.
According to Maxime, big projects are inherently unfulfilling because no one feels like they're making an real impact on a game. When there's a huge team of people, the work itself is reduced to repetitive gruntwork, severely cutting off that personal pride you feel in your creations. There's also an incredible breakdown of communication, meaning most of your team members will be ignored, regardless if they have great ideas or not. Over time, motivation wanes and the roaring inferno of passion you once felt dies down do a flickering flame...until you quit, or come to terms with your reality. Maxime compares AAA games development to an assembly line on a factory: soulless, rote, and never-ending.
Below we have a few choice quotes that illuminate the experience as much as possible. Over the course of his career, Maxime worked on many Ubisoft games and even ported AC3 over to Wii U. The dev chronicles his journey across the frustrating wilds of AAA development and explains what its like to have personal projects canceled time after time.
Maxime says that Ubisoft isn't necessarily to blame, and this is how all big-name studios tackle AAA projects. The dev has since left Ubisoft to found his own independent games studio, Gingear Studio, and to follow his dreams without the yoke of Ubisoft.
"After a few months, Syndicate started for real. The team was getting bigger and bigger as we entered production. For me, this is the root of all issues on AAA games: big teams. Too many people. Syndicate was created with the collaboration of about 10 studios in the world. This is 24 hour non-stop development. When people go to sleep in one studio, it's morning in another one.
"With so many people, what naturally occurs is specialization. There's a lot of work to do, and no one can master all the game's systems. So, people specialize, there's no way around it. It can be compared to an assembly line in a car factory. When people realize they're just one very replaceable person on a massive production chain, you can imagine it impacts their motivation.
"With specialization often comes tunnel-vision. When your expertise is limited to, let's say, art, level design, performances or whatever, you'll eventually convince yourself that it's the most important thing in the game. People become biased towards their own expertise. It makes decision-making a lot more complicated. More often than not, it's the loudest voice who wins... even if it doesn't make much sense.
"On large-scale projects, good communication is - simply put - just impossible. How do you get the right message to the right people? You can't communicate everything to everyone, there's just too much information. There are hundreds of decisions being taken every week. Inevitably, at some point, someone who should have been consulted before making a decision will be forgotten. This creates frustration over time.
"On top of that, there's often too much people involved in making a decision. Usually you don't want to make a decision in a meeting with 20 people, it's just inefficient. So the person in charge of the meeting chooses who's gonna be present, and too bad for the others. What it's gonna be? A huge, inefficient meeting where no decision is taken, or a small meeting that goes well but creates frustration in the long run?"