Rumor: Next Assassin's Creed set in Egypt, coming in 2017
Assassin's Creed might be skipping 2016 with a new adventure set in the heart of Mesopotamia.

Published Mon, Jan 4 2016 6:47 PM CST
|
Updated Tue, Nov 3 2020 12:02 PM CST
The rumor mill has pushed out yet another report; this time focused on Ubisoft's Assassin's Creed franchise. According to the rumor, the next AC game is codenamed "Empire, it will skip 2016 and instead release in 2017, and it'll take place in Egypt.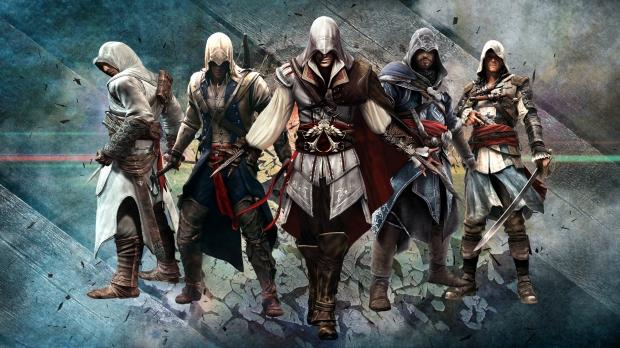 According to the reports, a dev who's working closely with the project recently posted some interesting tidbits on 4Chan:
"[It'll take place in] Egypt. There won't be an AC in 2016. You may screencap this and refer to it when nothing is shown in E3 2016. You'll have to wait until 2017 for it. The reason: It will be a complete revamp of the series. The game is going for a Witcher feel, with player progression, freeform combat system. Horse is back, and boats too. It's made by the Black Flag team. You play as a slave or ex-slave. He looks a lot like Altair, but with a darker skin. He is not edgy, from my understanding. He's a nobody that barely speaks. The biggest difference about this one is how colorful it looks. Like holy fuck, blue skies, lush vegetations and desert sequences where you get mirage and shit. Also, you have a pet eagle you can control."
The purported developer also went on to say that the Egypt-based AC: Empire will be completely new, without any old animations or content. "No, the world is made from scratch. No recycling. The only recycling is animation, and even then, this one will change most of it. As far as recycling goes, this next one will have the least amount of it."
As for a release, the dev says that it'll be a 2017 release and likely launch on the standard platforms including PS4, Xbox One and PC, with the possibility of it appearing on Nintendo's NX console. In regards to proof, the dev just says "screencap my claim and wait for the glaring absence of AC in E3 2016," so we'll likely know something is up if Assassin's Creed is absent from Ubisoft's E3 2016 lineup/
A big list of comments from the supposed developer has been compiled over at NeoGAF, so be sure to head over there for more info. As with any rumor, be sure to take this with a whole saltshaker full of sodium chloride.
Related Tags