Homefront: The Revolution's beta has 'jerky' frame rate problems
The Homefront beta is pretty glitchy on Xbox One, suffering from frame-rate drops and other performance issues.

Published Fri, Feb 5 2016 9:33 AM CST
|
Updated Tue, Nov 3 2020 12:01 PM CST
Things aren't looking good for Deep Silver's new Homefront sequel. Initial tests of the upcoming closed beta reveal that the game has tons of problems on the Xbox One, and needs a lot of work before it's ready to hit store shelves.
According to analyses from Eurogamer's Digital Foundry, Homefront: The Revolution's beta suffers from a myriad of dysfunctions, including FPS drops, jittery and jerky animations, and frequent glitches. Digital Foundry further notes that the wonky animations and enemy glitches can be attributed to the CryEngine's poor networking optimization.
The graphical hiccups and disruptive frame rates ultimately break the immersive fluidity that's vital to first-person shooters. Homefront: The Revolution beta apparently runs with an entirely unlocked frame-rate on Xbox One, which is a bad idea given the console's limitations. On top of the unlocked framerates, the game also has an adaptive v-sync that creates ugly tear lines on the screen.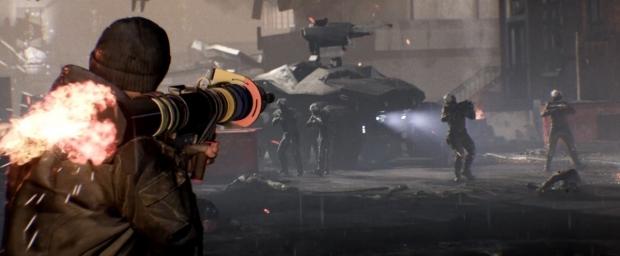 The FPS fluctuates at will, averaging around 33FPS but drops to the 20s at times. Add this up with the networking issues and we have a noticeably awkward gaming experience that betrays the graceful nature of modern FPS's.
To be fair, it's a wonder that Homefront: The Revolution is even happening at all. The game was almost cancelled when Crytek announced it couldn't pay the game's original dev team, Free Radical Design, and sold the IP to Deep Silver. The developers at Free Radical then re-formed Dambuster Studios under the helm of Deep Silver and resumed development of the game.
If Dambuster caps Homefront at 30FPS, the game's performance will fall into shape. That being said, the networking side still needs a lot of work, and Digital Foundry notes that the beta test feels more like a demo than anything else.
Remember that this analysis was conducted on an unfinished beta version of the game, so it's by no means finalized. Also, these findings are based on the Xbox One flavor of Homefront, so we may see some variations in the PC and PS4 versions upon release.
Homefront: The Revolution is slated to release on May 17, 2016 across PS4, Xbox One and PC. The game's closed beta test is being held from Feb. 11-14 exclusively on the Xbox One, and you can sign up here.
Related Tags