Homefront: The Revolution coming May 17th, prepare to revolt
A new trailer is out for Homefront The Revolution that highlights the hardship of occupied life. Also, it's shooting for a May release date.
Published Tue, Jan 12 2016 3:04 PM CST
|
Updated Tue, Nov 3 2020 12:02 PM CST
It turns out that the leak from last week about the release date is actually correct. Homefront: The Revolution is set to arrive in our game systems on May 17th of 2016. That's not terribly far off, but it's not close enough either. The trailer, below, shows us what the horrors of guerrilla warfare in occupied Philadelphia looks like.
There will be plenty to explore and do as you fight to overthrow the Korean People's Army, with multiple separate zones that'll offer plenty of challenges and opportunities to try out different styles of play. Want to do it the stealthy way? Sure, give it a try. Want to go in guns blazing? That might work too.
The overall theme from the previous Homefront titles should be kept here, though expanded thoroughly with a better AI and more complex missions to go on. Not to mention we should be greeted with a more involved story and lots of cool guns with better graphics. Make sure to use Amazon Prime to get a good discount on pre-ordering games, if you chooses to do that.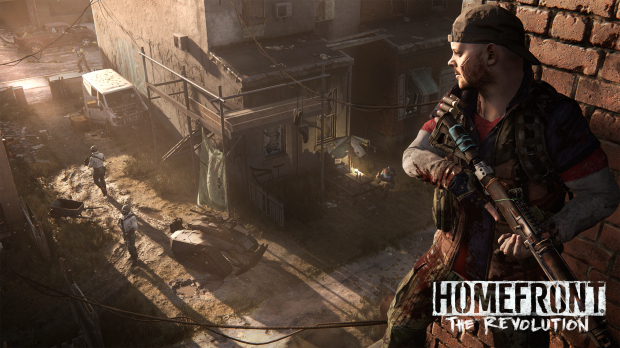 Related Tags