Samsung announces mass production of 4GB HBM2-based DRAM chips
Samsung announces the industry's first 4GB HBM2-based DRAM enters mass production.

Published Mon, Jan 18 2016 8:31 PM CST
|
Updated Tue, Nov 3 2020 12:02 PM CST
Samsung has just announced that it has entered mass production of 4GB DRAM on the HBM2 interface, which will be used for "high performance computing (HPC), advanced graphics and network systems, as well as enterprise servers".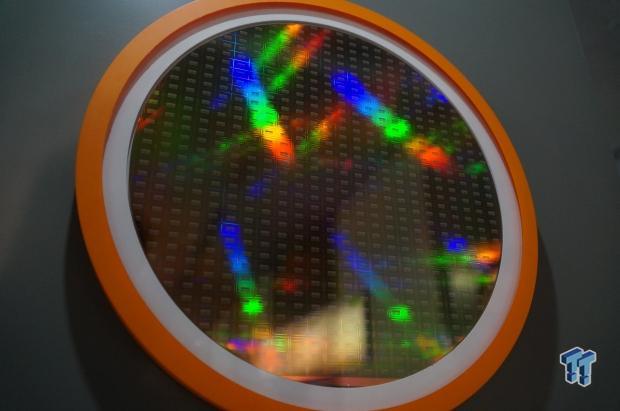 The new 4GB HBM2-based DRAM uses Samsung's 20nm process, and "advanced HBM chip design", which "satisfies the need for high performance, energy efficiency, reliability and small dimensions making it well suited for next-generation HPC systems and video cards". The new 4GB HBM2 DRAM is created by stacking a buffer die at the bottom and four 8-gigabit core dies on top. From there, they're vertically interconnected by TSV holes and microbumps, with a single 8Gb HBM2 die featuring over 5000 TSV holes, which is more than 36x that of a 8Gb TSV DDR4 die.
Bandwidth wise, Samsung's new HBM2-based DRAM package features 256Gbps of bandwidth, double that of HBM1. This is a huge 7x increase over the piddly 36Gbps bandwidth that a 4Gb GDDR5 DRAM chip features. Samsung's new 4GB HBM2 DRAM is also much more power efficient, featuring 2x the bandwidth-per-watt over a 4Gb GDDR5-based solution.
Related Tags