Mr. Robot returns later this year, will have few 'reveal' moments
In the summer, Mr. Robot will return, with less 'reveal' moments than S1.

Published Sat, Jan 16 2016 3:13 AM CST
|
Updated Tue, Nov 3 2020 12:02 PM CST
The first season of Mr. Robot was incredible, with the second season of USA's show arriving in the summer. Series creator Sam Esmail has started teasing what we'll see with S2 with Entertainment Weekly. Esmail wouldn't talk details of the second season, but he did tease where Elliot's relationship with Mr. Robot was headed - so if you haven't watched the first season - SPOILERS AHEAD.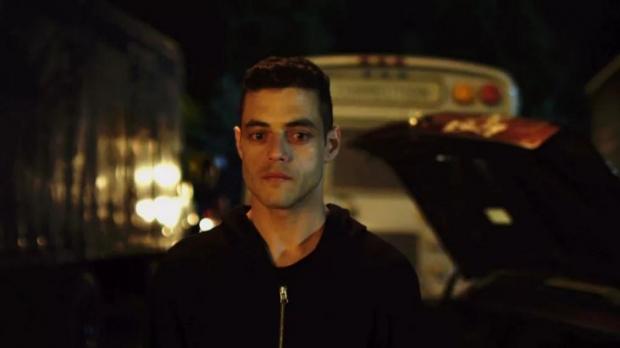 Esmail said that after revealing Mr. Robot as a figment of Elliot's deranged mind, and not Elliot's father like most wanted, the show will push into the complexity of that imaginary relationship, instead of typing up the loose ends on it. Esmail said: "There will be a lot more backstory that will be shown, the timeline will get a little clearer - not 100 percent clear, because where's the fun in that? But a little clearer. It really is about Elliot trying to reconcile what this means in seeing Mr. Robot".
During the first season, Elliot was dealing with trying to work out what was real, and what was a delusion of his own mind. In the second season, Elliot will be continuing this fight, working through his hyperactive imagination. Esmail said that S2 will have less "reveal" moments, adding that he said the biggest "gotcha" moments in S1 were part of the storyline before the director's yelled 'action', he wants to focus on the relationships of the characters, instead of surprising the audience constantly.
Esmail will be directing all 10 episodes of the second season of Mr. Robot, saying that Elliot's adventure is going to get much darker, and much more intense, and we can't wait.
Related Tags