There were some fears when AMD split its GPU division into Radeon Technologies Group, but ATI 2.0 is really hitting the ground running with Polaris, and its continued commitment into VR. I think we'll see 'Big Polaris' powering VR, something we exclusively reported on last week.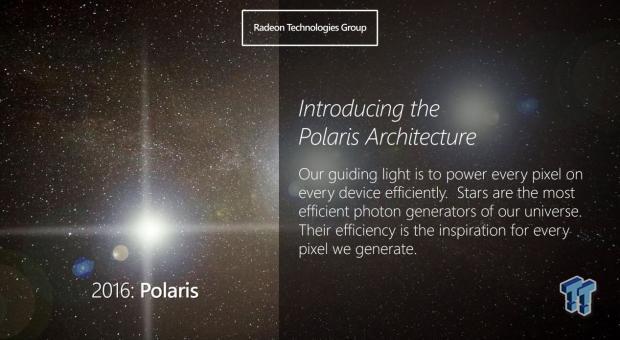 During CES 2016 last week, RTG boss and cricket fan (yeah!) Raja Koduri spoke with VentureBeat about wanting to put the GPU division of AMD back into center focus. He said that 2016 is going to be a huge year for the company, as it hits its stride with the excited FinFET process, which will provide more performance per watt, HBM2 (which will provide 1TB/sec memory bandwidth) and the new Polaris architecture.
But when it came to the future of GPUs, Koduri said that VR will drive a large portion of this and that he won't be happy until we get 3D graphics that support 16K screens, and at 240Hz - yeah, 16K @ 240FPS. Just as Neo said in The Matrix: "whoa". Koduri says that this is when we'll reach the point of "true immersion that you won't be able to tell apart from the real-world". Koduri makes me excited about the future of not just RTG, but GPUs and VR, especially with quotes like that.
But VB asked Koduri "you're very excited about VR" to which the RTG boss responded: "We're just entering the VR era. You see all these 4K headsets. If you see what it takes to drive a VR headset, the pixel rate requirements are almost doubled up compared to the previous iteration. That's driving up demand for discrete graphics quite a bit. Now, if you push that forward, when you get to 16K by 16K resolution, 120Hz, you get to a pixel rate of 6 billion pixels per second. We're not going to get there if we just rely on Moore's Law. We have to do disruptive things to get there. That's the goal of our division, to get to the immersive era. We need to double up our products and technology, step-by-step. You'll see the key initiatives and technology this year. You'll see more next year".
He added:
There are several opportunities to take us to the immersive era. We'll be working with game developers and engine developers and so on. If we keep on the current trajectory, we need a million [uncertain - 6:12] per year to get us to the immersive era. This includes the performance you need not just at 200 watts. We need this performance at five watts, so that the VR experience is completely mobile. You'll need that sense of presence.

When I set the goal, I said, "We need to get here in our lifetime." We can't do that with Moore's law and hardware alone. We have to unleash software on this problem. We've been working with developers on all of these ideas. How can we get 16K by 16K displays refreshing at 240Hz with the picture that you want to draw? Developers want more control, on their side. They want console level GPU access on the PC.

What they've been able to achieve on consoles in the current generation, versus the current high-end PC-The current high-end PC specs are at least four to eight times faster than current consoles. The Fury X is an eight teraflop machine. The PS4 is a two teraflop machine. It's four times more compute in that single Fury. You can build a dual Fury PC. But PC doesn't give you that much better an experience with cutting edge content, because they can extract more performance from a console. They're also investing a lot of IP into that architecture. They're doing some really clever things that are not possible on the PC yet
.