Droners might have to get insurance, leave your info after an accident
Drone pilots might be forced to get insurance in certain municipalities, and be required to leave information much in the same way as an auto accident.
Published
1 minute & 44 seconds read time
There are two bills sitting in the California State legislature that could change the future of drones in that state, and probably beyond. These laws, if they pass, would require you to register with the state, have a tiny physical or electronic license plate and have insurance for damage to property and for hurting people too.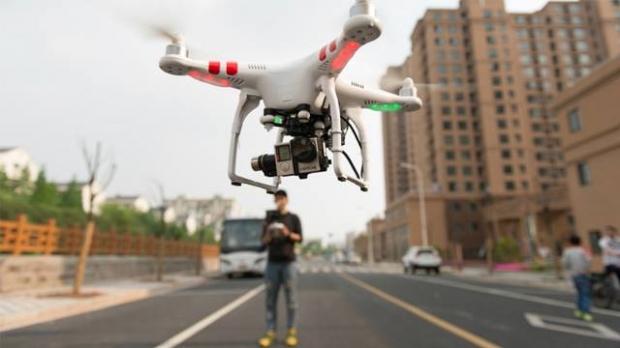 The first bill is is just a requirement for a small amount of property and personal insurance should injuries or damage accidentally occurs. It might even eventually evolve as a natural extension of auto insurance, though in this case it's a small policy bought at the point you bought the drone. That bill also requires GPS enabled drones to have an auto shut-off feature enabled that'll shut drones down when they approach airports. A necessary function, unfortunately.
The second bill wants to help curb future hit and run type accidents, with a state registration system similar to what we already have for cars. This would also require pilots to leave their information, much as with a car accident, in a conspicuous place after the fact, or face legal consequences. This should help place more responsibility on the drone pilot themselves.
It seems like a natural progression, though, because of the risks that are involved with flying anything. Accidents do happen, and they can end up physically hurting people, even if it isn't intended. In fact, these laws are being passed in response to some fairly serious events that call into question the judgement and critical thinking skills of some, perhaps a minority, of drone pilots. It only takes one incident to ruin it for everyone, though.
In June the US Forest Service delayed fire-fighting efforts due to the presence of a drone in the precise area they were supposed to deliver a payload of fire-fighting materials from the air. That's something that could cost lives in the future.
Just recently, in September, an 11-month old was injured from the debris of a drone that lost control and crashed during a movie screening in Pasadena. Even though the it was never intended to happen, it still did these new laws are designed to curtail the aftermath, while safety measures built-in to drones should hopefully prevent these things from happening in the future.
Related Tags