Synaptics is bringing better fingerprint sensors to the masses
Synaptics has a plan to integrate the fingerprint sensor into the touchpad, among other things, so that it's a more convenient and transparent device.
Published
1 minute & 7 seconds read time
CES 2016 - The latest innovations from touch-pad creator Synaptics were shown off at CES this year, and they have a heavy focus on security and in integrating fingerprint sensors further into the PC and gaming markets to let everyone enjoy the ease with which biometric security can allow for.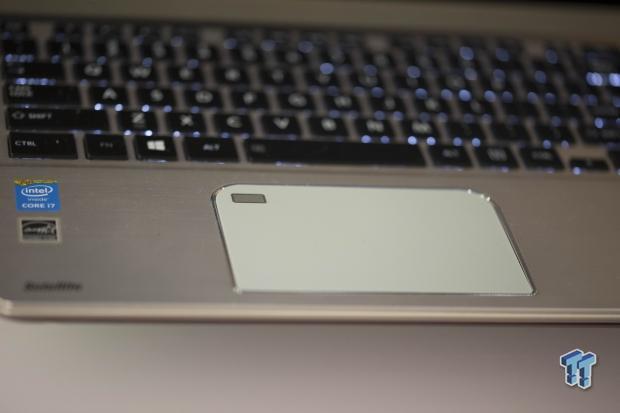 Biometrics are an interesting technology that's really come into focus recently because of how Apple built a 360 degree fingerprint sensor into the home screen button that allows for using biometrics in an easy way that, mostly, just works. It's a seamless part of the experience, so Synaptics is looking at bringing that to enterprise laptops, so that the strength of biometrics can be an easily integrated daily part of using the device.
Their first generation of integrated finger-print readers is visually embedded into a specific part of the touchpad, and the raised area doesn't take away from the scrolling area either. Just like most modern consumer fingerprint sensors, it's 360 degree readable, so you can place your finger in on it in any direction, and so long as the necessary amount of points can be read, then it'll work. The best part is that it literally saves OEM's money to implement, because they don't have to engineer separate wrist rests with and without a sensor.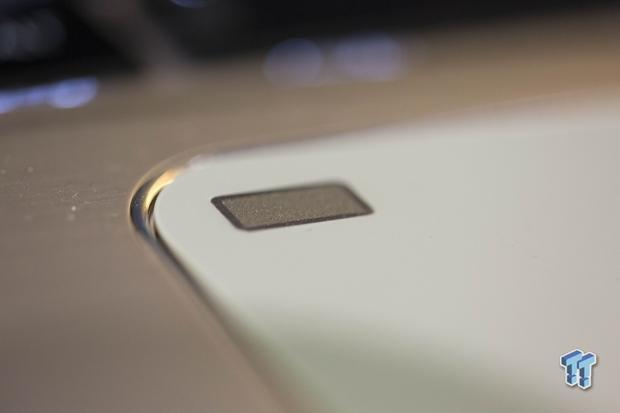 And Synaptics plans on evolving their tech from here, into a completely transparent sensor with RGB LED's underneath so that it can light-up red when a fingerpring is needed, pulse green when it's accepted or something like that. It might even be possible to have the sensor span the entire track-pad. That could allow for some very unique possibilities.
Related Tags