Synology showed off their RT1900ac router at CES with an impressive UI
Synology demonstrated just how easy to operate, and secure, their new RT1900ac router actually is, with multiple different devices all hooked up at once.
Published Sun, Jan 10 2016 7:26 PM CST
|
Updated Tue, Nov 3 2020 12:02 PM CST
CES 2016 - Synology has typically been solely in the NAS market, with some very nice home office, personal and even enterprise solutions for storing all manner of data. Now they're bringing their networking expertise to the table with their first router. A router that one an award at CES this year.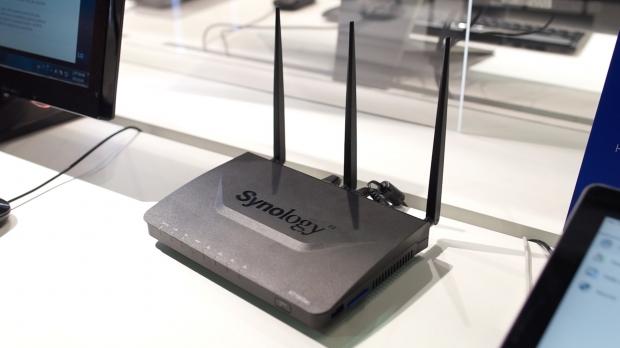 The RT1900ac was on hand at their booth at CES and they connected a variety of devices to in order to show off how easy administration was when using their Synology Router Manager OS, which provides a clean user interface that's surprisingly easy to use, as it builds appropriately off of their other NAS interfaces that have been received well by the community.
Being easy to use can sometimes mean sacrificing quality, features or even security. Or at the very least it could mean hiding away the advanced features in such a way that is the exact opposite of intuitive design. But that's not the case here. This is a powerful and intuitive OS that could give other vendors a real run for their money.
One of the stand-out features is an application layer QoS optimization that lets you limit the bandwidth that specific applications, such as BitTorrent, Star Wars The Old Republic or anything really, uses within the router. It's actually quite useful and very easy to implement.
It also supports web filtering through their own collected list of websites that's updated daily. As a service, they ensure that only known malicious websites are filtered, but it's nearly as complete (if not more so) than any other such service. You can also add sites manually to a black or white list as needed.
The firewall isn't quite as robust as a dedicated solution, of course, but that aside rules are easy to setup and there's a surprising level of granularity. And because of the interface, those advanced options are easy to find and use, for those that know what they're doing.
Under the hood is a Broadcom 2nd generation 802.11ac platform which is one generation old at this point, though that doesn't mean it's any less quick when it actually comes down to transferring data. It also allows them to price the RT1900ac at $150, which is a great price point given the features and ease of use. The full specs are in the image below.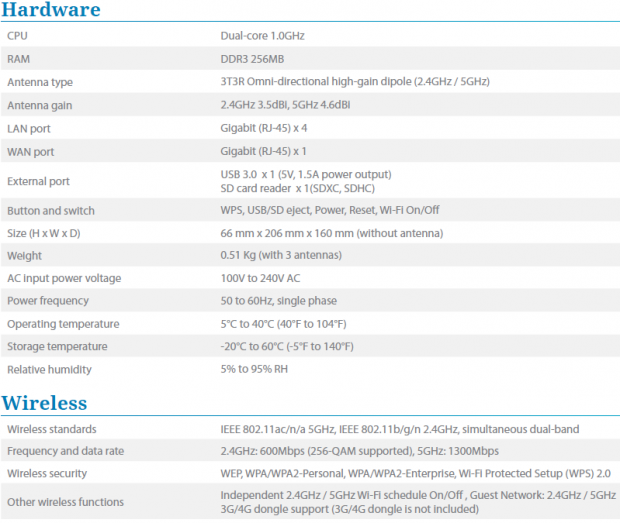 Related Tags