Full steam ahead, Cooler Master shifts strategy, 'Make it Yours'
Cooler Master is shifting their strategy, though for the better. This means consolidation and a commitment to gamers.
Published
1 minute & 55 seconds read time
Visiting Cooler Master and seeing what they had on hand was a blast. They really believe in where they're going, and not just in the usual marketing sense you might assume. The people behind the products are passionate, and committed.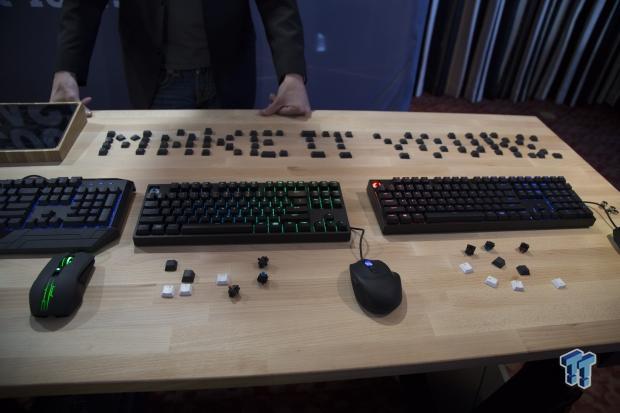 They feel such optimism because of how they're consolidating their product lines into more manageable and easier to digest categories. Cooler Master has had a lot of different lines of cases, fans, coolers and a lot of other products in the past. It was a little confusing to some customers. Even enthusiasts could find themselves a bit taken aback by the sheer number of choices.
And that much choice isn't always necessarily a good thing for business either. It can make it hard and even expensive to manufacture so many different things at once. Hence this great effort towards making their products lines more manageable for themselves and manufacturing as well as for us. A business decision this is, but benefit the consumer much, it does.
Going forward this means better differentiation between the tiers of products and less of them to keep them focused on the experience that matters to them Cooler Master the most, which is the personalization of products. Their slogan, Make it Yours, is appropriate because that's exactly what they want you to do, they want you to take what they have and mod it to your hearts content.
The Maker series of cases were just the beginning, a somewhat modular case that let you exchange the top, sides and even some internal parts for something that suited you. Want a more silent build? Buy the dampened panel, top-plate and front panel and swap those in for a nice reduction in dBa's.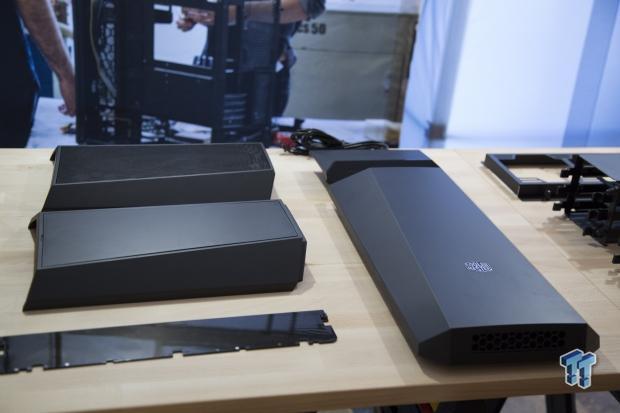 But going forward you'll be able to build your own parts to swap onto the cases, with ease. The blueprints will be available for everyone so you can 3D print or CNC mill your own dream, with the case as your canvas. Already some modding companies are offering their services to help you customize your PC build to make it truly unique. Cooler Master will provide the starting point (a high-quality one at that) that has an endless amount of possibilities for making it yours.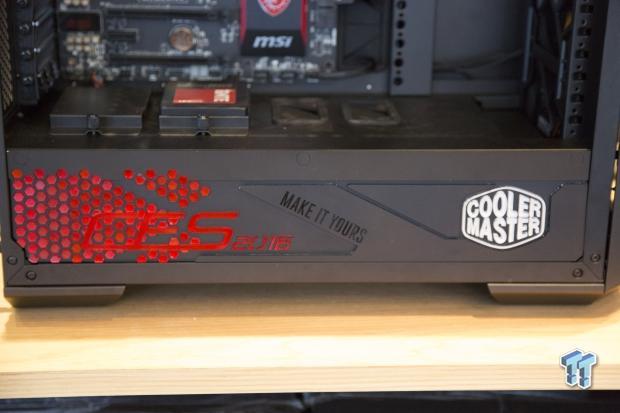 There was even some talk about maybe having an internal process to manufacture or print parts in-house or at partners that can be shipped to you. A one-stop shop of sorts. But those are just ideas thrown around, nothing concrete is in the works. But wouldn't that be nice?
The new focus is a strong one, with more product transparency and ultimately a better relationship with gamers. Their product lines were already fantastic, this just makes it more easily accessible. The future is awfully warm over at Cooler Master.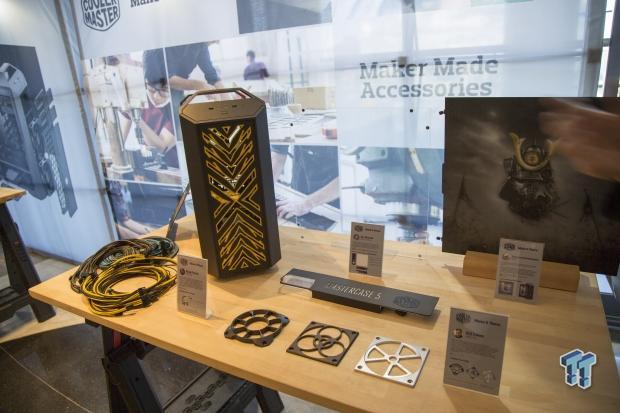 Related Tags