ARK: Survival Evolved sees 'Jurassic' number of players on Xbox One
ARK: Survival Evolved has seen an absolutely massive amount of players on the Xbox One already in only two weeks time.
Published Wed, Dec 30 2015 8:02 AM CST
|
Updated Tue, Nov 3 2020 12:02 PM CST
Studio Wild Card has now has more daily players on the Xbox One than they do on Steam. Not an easy feat to accomplish when there are more PC gamers out there than Xbox One consoles. But they've been smashing some records with over 1 million players having downloaded ARK: Survival Evolved since December 16th.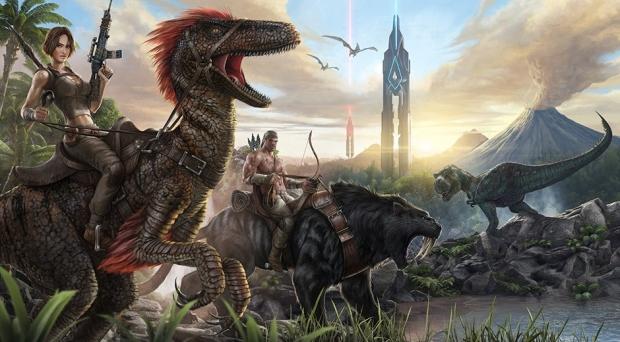 And those 1 million people have spent a combined 200,000 real-life days surviving in the harsh landscape, taming the ancient wild beasts and generally exploring the treacherous and unforgiving environment. And in the next seven months before it's finally released in complete form they plan on adding a lot of new features to it. First on the list is a way to send feedback from inside the game itself. Then they'll add some of the most requested features; split-screen play, better gamepad customization, UI improvements, balance tweaks and of course all of the content that's already available on the PC.
The Xbox One is a great console in it's own right, yeah not everyone will agree, but there are still millions of potential players out there with one. ARK presents a very unique style of gameplay that isn't really found in anything else in the catalog at the moment, so perhaps that's but one small reason for the quick adoption. It's just too unique to pass up and it actually runs fairly well considering. It certainly doesn't hurt to be one of the first Unreal Engine 4 games that's actually playable on the platform either.
Related Tags