ASUS AU builds a kick-ass gaming PC for 16-year-old disabled gamer
Kieren Watts, a 16-year-old disabled gamer, receives a kick-ass gaming PC courtesy of ASUS, Cooler Master, NVIDIA and more.

Published Wed, Dec 23 2015 1:22 AM CST
|
Updated Tue, Nov 3 2020 12:02 PM CST
The holiday season is here, and ASUS Australia has really struck a chord with us here at TweakTown by having their handover event for a new gaming PC for a disabled Australian gamer.
16-year-old Kieren Watts has Congenital Muscular Dystrophy, which is a general term for a group of genetic muscle diseases that occur at birth (congenital) or early during infancy. ASUS Australia teamed up with the Australian departments of Cooler Master, NVIDIA, Intel as well as community members like Good Gaming Fun (GGF, run by Stuart Tonks), Simple Modz (run by Alex Ciobanu), Mods by ACS (Drew Lawrence), IMFACEROLL Gaming (Corey Gregory) and members of the "Australian PC Gaming and Enthusiasts", and the "Australian PC Modders and Enthusiasts" Facebook groups.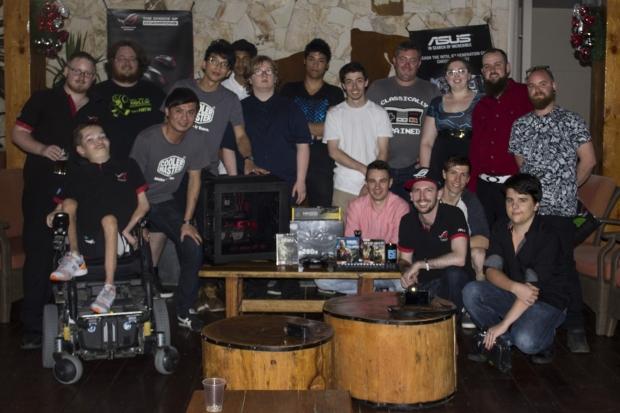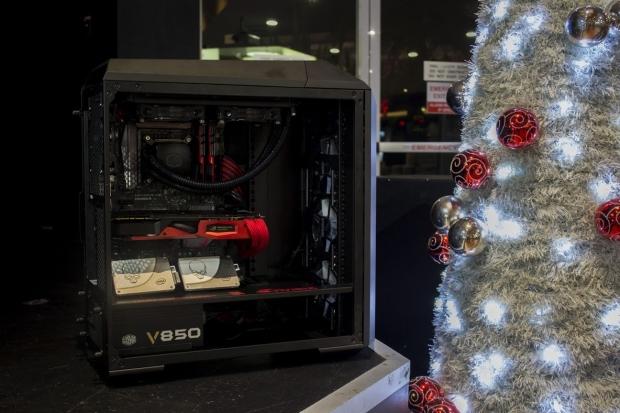 Everyone came together to build a rather kick ass gaming PC, which consists of the following components:
Intel Core i5 6600K processor

ASUS ROG Maximus VIII Ranger motherboard

ASUS ROG Matrix GTX 980 video card

Intel 730-series SSD (x2)

Cooler Master Master Case 5 Pro

Cooler Master Nepton 280L

Cooler Master V850 PSU

Cooler Master JetFlo LED Fans
It's so great to see this type of thing happening - with a huge community of enthusiasts, gamers, and companies to help gamers out - and as ASUS Australia said in an email to TweakTown exclusively, that this is a story of "how a group of Aussie PC enthusiasts banded together to make a beautiful new gaming PC with the support of some community focused vendors, to put a smile on the face of a lad who otherwise wouldn't have the opportunity to experience such a rad gaming PC".
Kicked me right in the feels, guys.
Related Tags