Dragon's Dogma includes customizable item hot keys and more on PC
Dragon's Dogma sports customizable item hot keys on PC, among other new features.
Published Tue, Dec 22 2015 2:23 PM CST
|
Updated Tue, Nov 3 2020 12:02 PM CST
Capcom developer "wbacon" has confirmed in the Steam forums for Dragon's Dogma that the upcoming PC version of the game will feature customizable hot keys, among other juicy bits.
"Content wise, the port team stuffed everything else they possibly can into the base game plus some extra features fans had asked for," he writes. "That includes new Achievements for high level players (most are post game & BBI-related), customizable item hot keys, graphics and performance enhancements, and other nice-to-have nips and tucks that greatly improves the overall Dragon's Dogma experience."
You can see the customizable keys in action below (Lantern toggle is bound to NUM1; NUM2 is bound to healing regen items; NUM3 is bound to stamina regen items; NUM4 is bound to Eternal Ferrystone), which wbacon notes are "very handy, especially in the heat of combat."
If you haven't been keeping up, Dragon's Dogma will also feature 4K support, a maximum 150 FPS (especially great if you have a 144Hz monitor), overhauled fast travel, and removal of microtransactions and inclusion of all DLC, among other things, all for $30.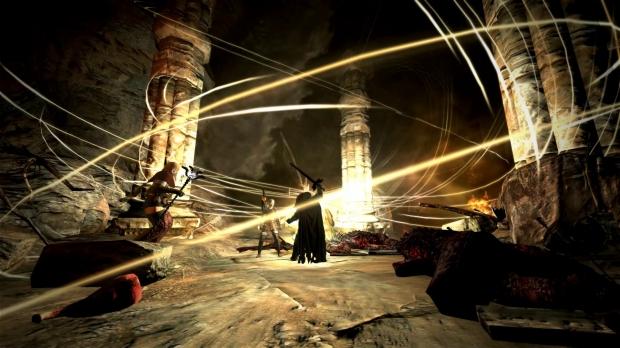 Related Tags