HLTV has just released the latest edition of its top 10 CS:GO team rankings, seeing the top six remain completely unchanged. With the French team EnVyUs sitting perched squarely on top with 904 points, second place goes to TSM on 893 and the last podium finish is presented to fnatic on 847.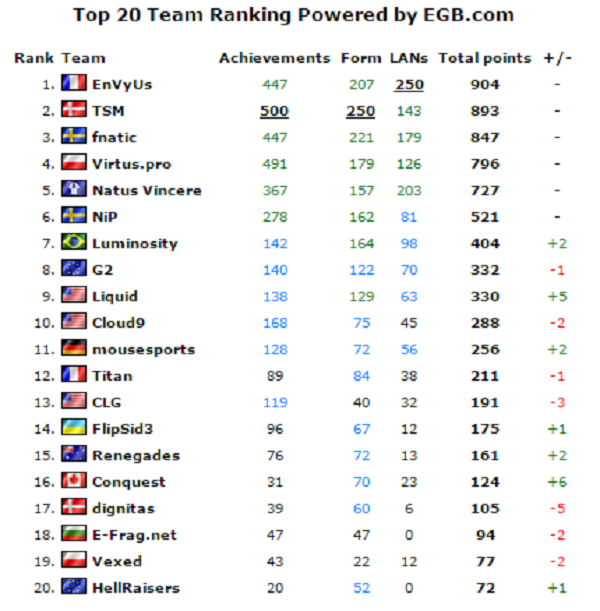 While the top six spots remain steady, it's a turbulent road underneath, seeing Australian organization Team Immunity kicked out of the top 20 completely and its Aussie brethren 'Renegades' creep up two spots to 15. Other large changes are the Americans in Team Liquid rising five spots to ninth position and the Canadian squad of conquest jumping up six spots, to 16, in order to make a debut in the top 20.
Another large fall is Dignitas, seeing a five place fall down to 17th. While these rankings help give a general indication of how teams are performing, it is not uncommon for all top 20 squads to defeat each other at various tournaments. What interests me the most is that the number ranked team is sitting on 904 points with 20th place having only 72.