The Xbox One's hotly anticipated backward compatibility update is almost here, and soon gamers will be able to relive a hundred different Xbox 360 games on the console. But which games will be playable? Apart from a few gimmicky Kinect games and the first Mass Effect, Microsoft has kept us in the dark about the games roster.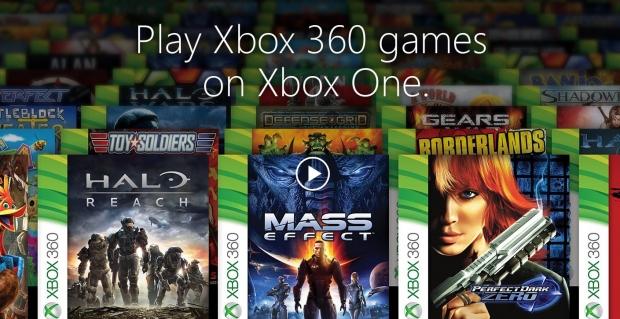 The Xbox One will evolve in little over a week's time. Microsoft is rolling out a substantial firmware update on November 12 that completely changes the system over to a console-friendly Windows 10 OS. With the new update comes a host of new features like a sleek, responsive UI, custom button mapping across games, and the big-ticket whammy that is backward compatibility. No one knows which games will be featured just yet, but Xbox boss Phil Spencer assures gamers that the full 100 game roster will be revealed early next week.
Fans have been speculating on the backward compatibility list for months and months. Core staples like Red Dead Redemption and Halo: Reach were among the most requested games, with other titles like Gears of War and Call of Duty titles catching up. With any luck, the library won't be taken up by terrible Kinect games.
Backward compatibility could give Microsoft a much-needed edge against its competitors. Sony's PlayStation 4 continues to dominate the sales charts, but at the same time the Japanese console-maker has absolutely no plans to add native backward compatibility on the PS4.