Odessa factory unveils its new Darth Vader monument, includes Wi-Fi
What better way to show your support for the Dark Side than with a huge statue of Darth Vader?!

Published Thu, Oct 22 2015 11:20 PM CDT
|
Updated Tue, Nov 3 2020 12:03 PM CST
If you ever want to visit Odessa, Ukraine, you might want to check out their latest monument which was erected in the honor of... well, Darth Vadar. Yes, Darth Vadar from Star Wars.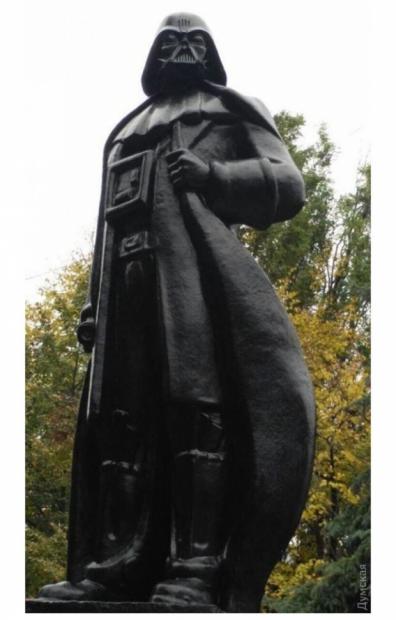 Alexander Milov has previously designed a huge robot statue, which can be found in Yuzhne, outside of Odessa. Milov's awesome-looking statue isn't just good looking, it's practical - as it includes a router inside of Vader's head, delivering Wi-Fi to those around him. Milov created the status by repurposing the existing Lenin statue which was located just outside of the factory.
The status was already scheduled for demolition that stands in line with new Ukranian laws on de-Communization, which requires all landmarks and geographic names dedicated to Lenin and other Communist figures to be eliminated, or removed. Workers at the Odessa factory didn't want the statue to be demolished, and instead requested for it to be redesigned - and what a redesign, we might add.
Related Tags