Xbox Australia plans to show off live Halo 5 gameplay footage on the world's most gigantic aerial screen in a bid to promote 343i's new shooter.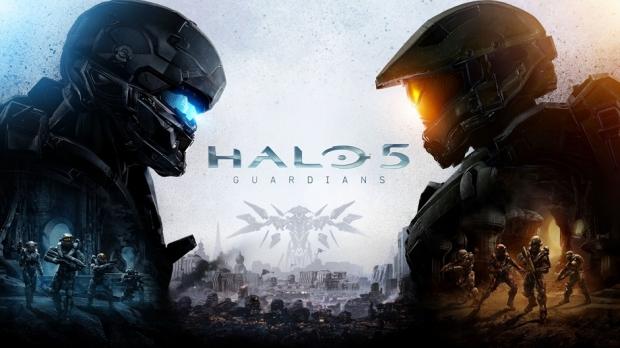 Microsoft really wants the world to know about Halo 5, and the Redmond-based tech giant is pulling out all the stops in one of the most memorable promotional showcases in gaming. At 7:30PM on the eve of Halo 5's launch, October 26, Xbox's Australia division will broadcast live Halo 5 gameplay onto a massive floating screen 2,000 feet in the air.
The huge floating screen has a projected path down the coastline from Curl Curl to Coogee, where it will fly back and forth a single time. The team boasts that the screen can be seen from over 3 kilometers (9842 feet) away. Plus Xbox affirms that the broadcast won't be sent from the ground: a fan will be picked to play the game remotely via helicopter, hinting that the player will be able to use the giant floating viewscreen. "A lucky fan in Australia will play "Halo 5: Guardians" from a helicopter flying over Sydney, as gameplay is broadcasted via a screen suspended from a second helicopter," reads the official announcement on Major Nelson's website.
The event in Australia is just one of many events Microsoft has planned for the official launch of Halo 5, with gala affairs all across the world from New York to Tokyo.
"Halo 5: Guardians is the game we have always dreamed of making, and it was important to us that Halo fans in every corner of the world could join us in an epic-scale launch celebration," said 343 Industries boss Bonnie Ross. "Whether they tune into the live broadcast on YouTube or come out and celebrate with us in person at one of our global fan events, we hope Halo Nation will help make 'Halo 5: Guardians' the biggest game launch in history."
Now we can foresee more than a few technical hiccups along the way, but Microsoft has likely tested everything out beforehand to ensure it's indeed possible. That being said, playing Halo 5 (or any game) within the confines of a helicopter won't be an easy feat, especially if the person faces air sickness along the way.
It'll be interesting to see how this promo fares, and whether or not it'll collapse into a technical nightmare. But if it works, it'll be a spectacle worth remembering for quite some time.
In other Halo 5 news, the game has been confirmed to take up 13% total space of an Xbox One's hard-drive with 46GB install and a required 9GB day one patch, and it'll have a "dynamic 1080p resolution" to change and adapt to cinematic sequences and reflexive FPS scenarios. Halo 5 releases in less than a week exclusively for the Xbox One console.