Stanford unveils self-driving electric DeLorean named Marty
Stanford celebrates Back to the Future day while doing serious research on driverless cars with its new autonomous DeLorean.

Published Wed, Oct 21 2015 9:20 AM CDT
|
Updated Tue, Nov 3 2020 12:03 PM CST
With its new autonomous, electric DeLorean, Stanford University has all the other Back To the Future Day creations beat.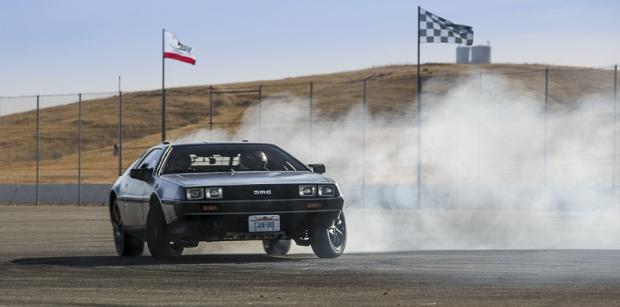 Named after the film's iconic hoverboard-riding don't-call-me-chicken Marty McFly, Stanford's self-driving DeLorean was built in conjunction with the Revs Program at Stanford and Renovo Motors, and stands as the team's newest research project.
"We want to design automated vehicles that can take any action necessary to avoid an accident," said Chris Gerdes, a Stanford professor of mechanical engineering who orchestrated the project. "The laws of physics will limit what the car can do, but we think the software should be capable of any possible maneuver within those limits. MARTY is another step in this direction, thanks to the passion and hard work of our students. Stanford builds great research by building great researchers."
MARTY--short for Multiple Actuator Research Test bed for Yaw control--was fabricated to study the results of extreme situations in autonomous vehicles. Throughout the university's many test scenarios the stylish DeLorean can be seen screaming around turns at high speeds and shredding rubber as it drifts. Yes, Standford University is making its new driverless 80's icon drift.
MARTY will likely teach the university a ton about the rigorous side of autonomous vehicles, and it'll be interesting to see how the DeLorean will affect the future of driverless cars as a whole.
Related Tags