Although next-gen consoles can use a smartphone as an external controller, sometimes its nice to have a physical remote on hand. To meet this need, Sony has announced that the PlayStation 4's media remote will release later this month and will be compatible with a number of apps and content.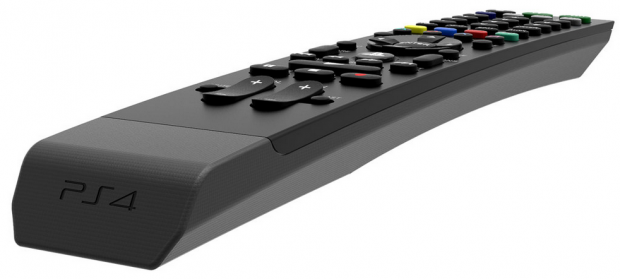 Sony's new Universal Media Remote retails for $30 and can control up to four different devices including a PS4 console, a TV, a set-top cable box and an audio system via Bluetooth connectivity. It also fully emulates a DualShock 4 controller and comes with the four iconic face buttons, a PS button, and even a Share and Options button for easy screenshots.
What's more is that the remote fits perfectly with Sony's new PlayStation Vue television service, which aims to break cable dependence while making the PS4 into an all-in-one type media center. PS Vue streams live TV broadcasts over a PS4 console via the cloud and includes a huge smattering of networks including ShowTime, FOX, CBS, AMC, Nickelodeon, SyFy, TBS, USA and many more.
So far PlayStation Vue is only available across seven different cities including Miami, Philadelphia and Los Angeles, but Sony plans to roll it out to more regions in the future. The monthly service starts at $49.99 and works its way up to the $69.99 Elite package. All in all its a bit strange seeing Sony push these initiatives especially how the Xbox One's unified media ecosystem ethos was almost unanimously lambasted by the gaming community.
Of course the PS Universal Remote is perfectly good for Netflix binges, but oddly enough it apparently won't work with Hulu or Amazon video streaming when it ships. Below you can find a full list of compatible apps, and Sony plans to add full support at a later date. The remote will be $29.99 and releases later this month.
Blu-ray Disc Player

Crunchyroll

FUNimation

HBO GO

Media Player

NBA GAME TIME

Netflix

NFL Sunday Ticket

PlayStation Video

PlayStation Vue

Twitch

YouTube