Ubisoft has finally unveiled the specifics around yesterday's mysterious teaser, and it really is a Far Cry caveman survival sim...well sort of.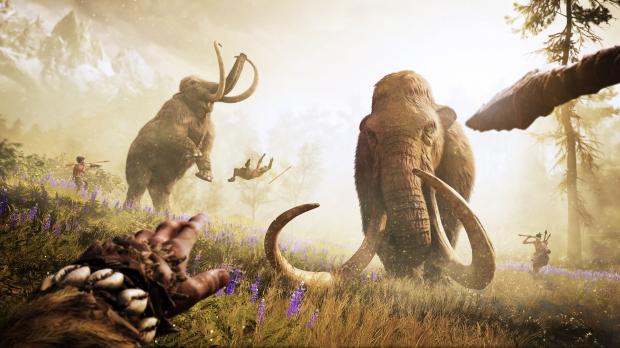 The game is officially called Far Cry Primal and takes place during the Stone Age era where giant mastodons and saber-toothed tigers roamed open expanses. Players will take the role of Takkar, a grizzled hunter that happens to be the last survivor of his clan. The goal of the game is to simply survive--but in a world where everything has teeth the size of your leg, that's easier said than done.
The reveal trailer shows off spears, bows and clubs as the major weapons, taking players back to the barebone basics of a cruel prehistoric world. "This isn't the Stone Age you thought you knew. This is the Stone Age with irreverence and mayhem. This is the Stone Age by Far Cry," Ubisoft says.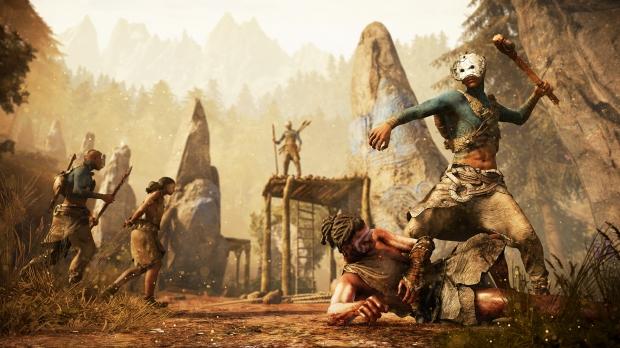 From the sound of it, Ubisoft might have some sort of dynamic online co-op mechanic planned for Far Cry Primal. The idea of gathering more and more followers in a massive prehistoric open world does have its allure, and it might even take on a scope like Steam's ultra-popular ARK: Survival Evolved. "Grow your tribe and hone your skills to lead your people, conquer the land of Oros, and become the apex predator. Encounter a cast of memorable characters who can help pus back the dangers of the wild. Face enemy tribes who will do anything to eradicate you and your allies"
Just like any major reveal, Ubisoft has opened up pre-orders for Far Cry Primal and expects to ship it February 23, 2016 across PlayStation 4, Xbox One and PC. Below we have the official reveal trailer as well as the behind-the-scenes trailer, so be sure to scroll down and check out both.