The Chinese government and suspected hacker groups with ties to Beijing are enjoying their attacks against the United States economy, according to a secret map compiled by the National Security Agency (NSA). Each red dot signifies a major corporate, private or government cyberattack victim from suspected Chinese sources: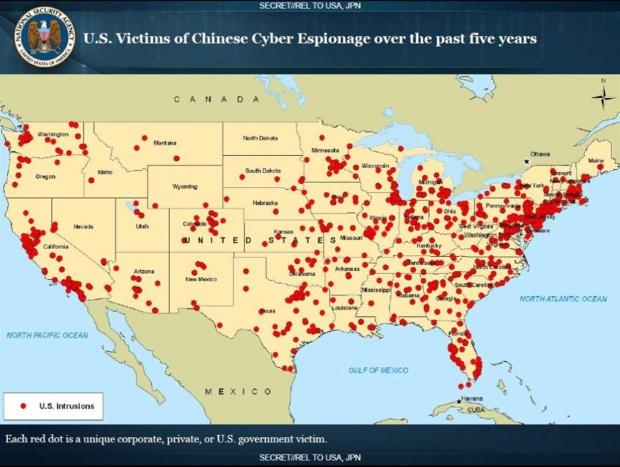 When it comes to cybersecurity, the United States clearly hasn't taken the threat seriously enough, and it's glaringly obvious to organized hackers and foreign governments. Although the folks in Washington absolutely love to spy on others, they haven't done a very good job trying to prevent these attacks.
If the map is accurate, the NSA has a pretty good idea on which companies, government networks, and critical infrastructure the Chinese hackers are interested in compromising.