With the release of Windows 10 right around the corner, people are finding that the automatic installation of Windows 10 updates are annoying, and there are problems associated with some of the updates.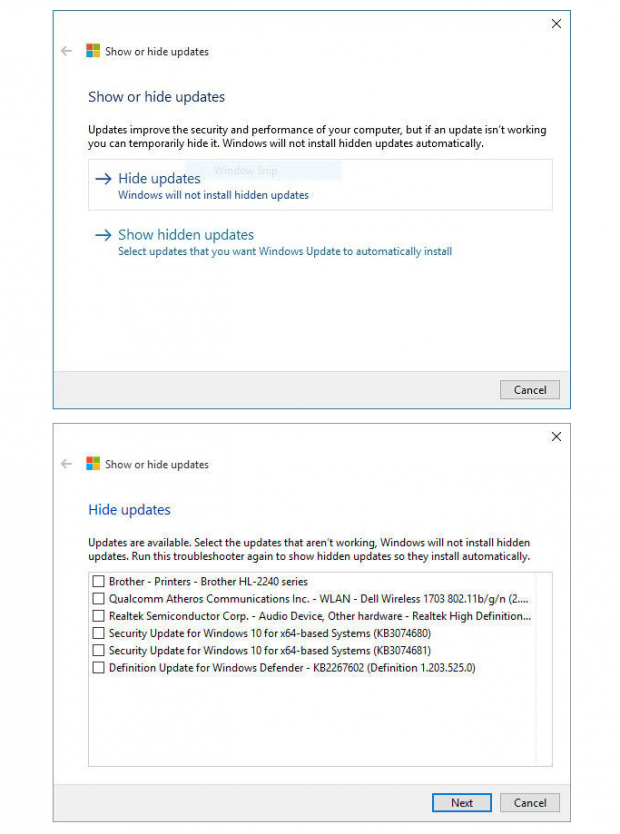 Microsoft has been listening to these complaints, releasing a new troubleshooting package, KB3073930, something that allows you to hide or block Windows driver updates. NVIDIA's driver updates were causing GeForce owners headaches with crashes with the latest updates included with Windows 10 build 10240.
This tool was developed for Windows 10 Insiders, but it will now work with normal users when Windows 10 launches on July 29. You can download the package from Microsoft Support.