eSports league wants to drug test pro gamers
Major eSports leagues aim to crack down on performance enhancing drugs like Adderall in the pro gaming circuit.

Published Thu, Jul 23 2015 7:14 PM CDT
|
Updated Tue, Nov 3 2020 12:05 PM CST
Amid reports that professional eSports players were abusing Adderall during sanctioned tournaments, the Electronic Sports League (ESL), is taking steps crack down on performance-enhancing drugs in the world of pro gaming.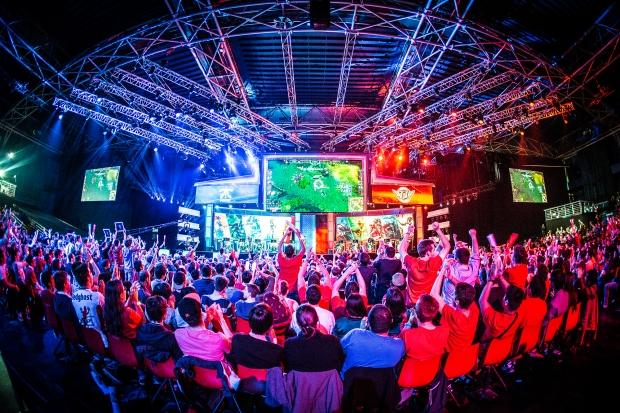 The Daily Dot reports that ESL is working alongside the World Anti-Doping Agency and the National Anti-Doping Agency to institute random drug screens for tournament participants. "We have known for some time that [performance enhancing drugs] would be a challenge at some point and we need to face that," the ESL stated. "As the stakes rise (we issue $500k per season of the Pro League alone) the athletes will push for whatever edge they can, however they can."
Due to the ramifications the ESL is hard-pressed to take action to put out the PR fire as soon as possible. Many key hardware titans have put their might under the banner of pro gaming, and these reports could very well blemish companies like AMD, NVIDIA, and Microsoft.
"The integrity of our sport is and always will be our biggest concern," Anna Rozwandowicz, ESL communications exec told Wired. "When we first saw the reports, we focused immediately on kickstarting a policy-making process and adjusting the rules. We have worked on changes in our rules, reached out to authorities for support, and will be ready to announce our next steps in a couple of days. When that comes out, you can treat that as our full statement on the issue."
This isn't an isolated incident. Adderall abuse is apparently widespread across global eSports tournaments and has been cited as one of the circuit's most "badly kept secrets". In fact Major League Gaming (MLG), a U.S. eSports chapter, says that it's never subjected its players to a drug screen. The MLG branch claims to adhere to WADA's official anti-drug doctrine despite sharing other branches' lax approach to the subject.
Cory "Semphis" Friesen's revelation has set the ball rolling to reforms in the eSports scene, and following considerable media buzz on the subject, we'll likely see every major branch within pro gaming start to crack down on drug abuse.
The ESL has yet to reveal any official details or timelines for the new regulations but affirms that it'll outline its plans soon.
Related Tags