Now that Microsoft is just over a week away from the launch of Windows 10, the company has just enabled game streaming from Xbox One owners to Windows 10-powered PCs and tablets. Not only that, but the company is also delivering improved features to the Xbox app on Windows 10 in the coming days.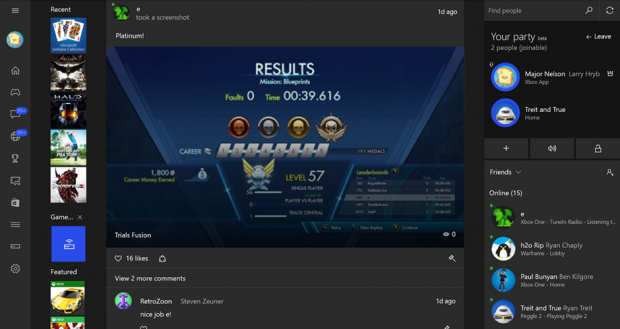 Anyone who owns an Xbox One and a Windows 10-powered PC or tablet can play all of their games from their console on their PC, all by going to your Xbox One and then 'Settings', then 'Preferences' and then 'Allow game streaming to other devices'. Once you've done this, it will install the latest version of the Xbox app on your PC or tablet.
Once you open the Xbox app on your Windows 10 device, go to Connect and then '+Add a device', and you'll then have to select your Xbox One console. Once you have a Xbox 360 or Xbox One controller hooked up to your PC, you'll be close to being connected to your Xbox One. From here, you'll need to go to 'Home' and then 'Recently Played' to select a Xbox One game, and then select 'Play from Console' to start your streaming session. Voila; you're not playing Xbox One games on your PC!