Microsoft will publicly release Windows 10 on July 29, with the company making an announcement courtesy of its "Blogging Windows" blog. Windows 10 was expected sometime during the summer, and Microsoft wants to make good on its promise.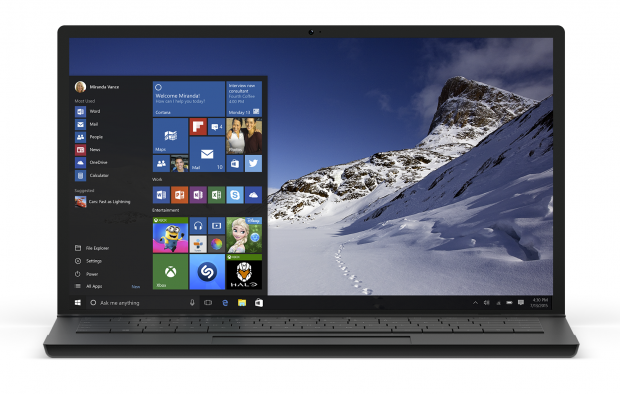 However, there could be a mad scramble to upgrade starting on July 29, and Microsoft is preparing for possible chaos:
"One of [the] things that we can do for people who reserve is pre-download some of the bits to their PC so that those people aren't blocked on the Internet pipe trying to deliver lots of and lots of Windows bits starting on (July 29)," said Joe Belfiore, corporate VP for the OS group at Microsoft, in a statement published by USA Today.
Ideally, Microsoft hopes to see a large number of its users upgrade from Windows 7, Windows 8/8.1, and other operating systems to Windows 10. It looks like Microsoft hopes to see Windows 10 on 1 billion devices in three years or less - as users upgrade their PCs, notebooks, smartphones, tablets, and other devicves.
It looks like consumers will be ready to make the transition, with Jeff Barney, the executive of the Toshiba PC business in the Americas, told USA Today: "They're sitting on hardware maybe three to four years plus (old). They're going to hear very good things about Windows 10 and how it is familiar and improved and incorporating things like voice, which they're used to in a smartphone. We think we'll get a good percentage of Windows 7 users to go out and buy new hardware."