AMD partners up with Hollywood on all things VR
AMD partners up with the Creative Artists Agency for the future of VR.

Published Wed, Jul 1 2015 6:55 PM CDT
|
Updated Tue, Nov 3 2020 12:05 PM CST
AMD has just announced a new partnership with Creative Artists Agency (CAA) in Hollywood, where it will provide Hollywood creatives with Liquid VR. This will allow Hollywood directors a better channel to work with AMD to create immersive VR experiences.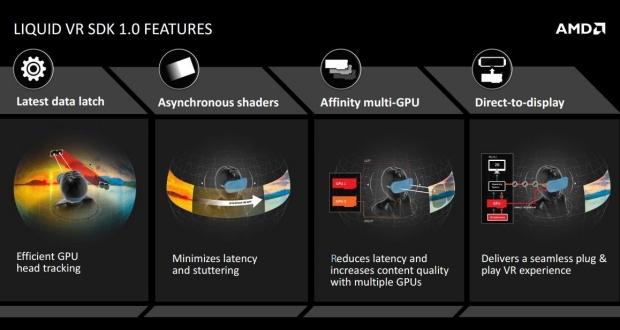 AMD's Corporate Vice President of Alliances, Roy Taylor, said that the most important part of VR isn't just about gaming. He said that the entertainment industry is investing "an order of magnitude more money and talent into VR than the game industry is". Taylor added: "Los Angeles has become the epicenter of virtual reality, not Silicon Valley. I meet a dozen new people every day in Hollywood that are interested in VR".
But with NVIDIA owning three quarters of the GPU market share, what can AMD do when it comes to VR? Taylor says that AMD has an advantage over its competitor, thanks to its "hardware asynchronous compute" technology, something we covered not too long ago.
Related Tags