AMD announce Liquid VR, with the goal of removing latency from VR
AMD announces plans for VR with Liquid VR, where it wants to improve the presence in VR.

Published Tue, Mar 3 2015 8:06 PM CST
|
Updated Tue, Nov 3 2020 12:09 PM CST
GDC 2015 - AMD has just jumped into the VR game with the announcement of Liquid VR, a new software development kit that wants to see the presence in VR improved.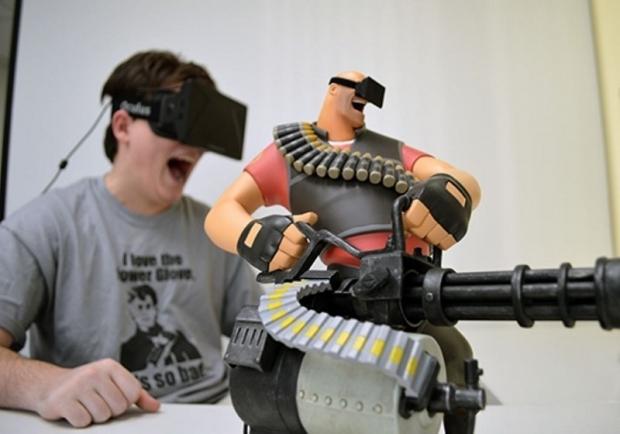 One of the biggest problems with the future of VR gaming is the latency - the time in which moving your head, and seeing that movement happen in the virtual world, is measured. This needs to be as small as possible, with the hope of removing it completely. In order to achieve this, the software and GPU need to be tweaked to the max.
AMD has teased that multi-GPU, hardware-accelerated time warp, and direct-to-display technologies within its Liquid VR. Starting with hardware-accelerated time warp, which uses updated information to the user wearing the VR headset, and the position of their head after a frame has been rendered, and then it warps the image to reflect the new viewpoint as soon as it sends it to the headset.
The multi-GPU side of things will see each independant GPU in your system, which would end up being a Radeon R9 390X or so, with each card rendering a separate eye, and then into the single image that is blasted to your VR headset. The direct-to-display part of Liquid VR sees users with the ability to boot directly into the VR display.
Related Tags