SpaceX will be just fine despite latest Falcon 9 rocket mishap
Despite Falcon 9 rocket failure, SpaceX should be just fine.
Published Tue, Jun 30 2015 9:30 AM CDT
|
Updated Tue, Nov 3 2020 12:05 PM CST
The SpaceX Falcon 9 exploded a couple minutes after takeoff over the weekend, possibly due to excessive pressure built up in the second stage's liquid oxygen tank. The incident marked the first time in 19 Falcon 9 launches there was a problem, and SpaceX will continue its work to try to get things sorted out.
"The launch failure by itself is not much of an issue," said Bill Ostrove, analyst at Forecast International Aerospace, in a statement to Forbes. "Most people in the industry understand that launching rockets into space is really difficult and occasional failures are just the price of conducting launches. Overall, SpaceX has a pretty strong record of success (about 95%) with the Falcon 9."
Unfortunately, SpaceX does have a few things it needs to work out - the company has suffered two commercial cargo failures in less than one year, and the most recent launch failure means there will be a delay for an investigation.
NASA currently doesn't have a shuttle system, and the US government is cautious over a fickle political relationship with Russia - so turning to the private sector has been an effective method to launch supplies and satellites into space.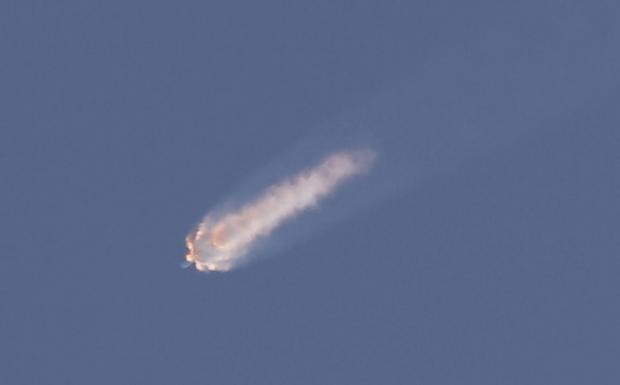 Related Tags