SpaceX Falcon 9 rocket explodes after launch, ISS crew will be fine
Latest SpaceX Falcon 9 launch ends in explosion.
Published Sun, Jun 28 2015 4:06 PM CDT
|
Updated Tue, Nov 3 2020 12:05 PM CST
The unmanned SpaceX Falcon 9 rocket exploded two minutes after launch, when its two stages were expected to separate. This is the first time in 19 launches that ended in failure, as the 63-meter rocket was able to complete six cargo trips to the ISS and has a 15-flight contract with NASA.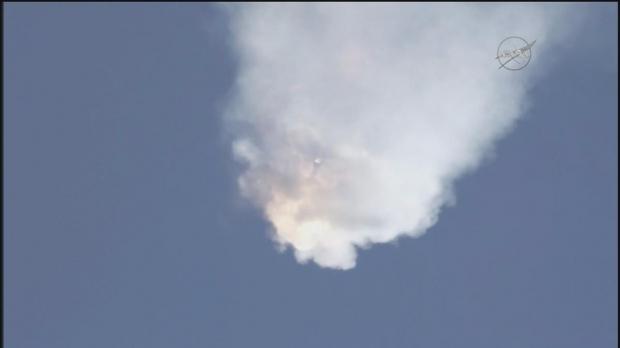 Musk offered a second statement: "There was an overpressure event in the upper stage liquid oxygen tank. Data suggests counterintuitive cause. That's all we can say with confidence right now. Will have more to say following a thorough fault tree analysis."
Astronauts on the space station can sustain themselves until July 24 on normal levels, and have enough reserves until September. There are three scheduled cargo missions scheduled to launch to the ISS over the next three months.
"We are disappointed in the loss of the latest SpaceX cargo resupply mission to the International Space Station," said NASA Administrator Charles Bolden. "However, the astronauts are safe aboard the space station and have sufficient supplies for the next several months. We will work closely with SpaceX to understand what happened, fix the problem and return to flight. The commercial cargo program was designed to accommodate loss of cargo vehicles."
Related Tags