Star Citizen will have a very in-depth transportation career
Roberts Space Industries wants you to become an Uber driver in Star Citizen.

Published Sun, Jun 28 2015 6:58 AM CDT
|
Updated Tue, Nov 3 2020 12:05 PM CST
The outer reaches of space are no boundaries for Chris Roberts' far reaching space shooter/economy/adventure/everything game, with Star Citizen to allow players to become a transporter in the game.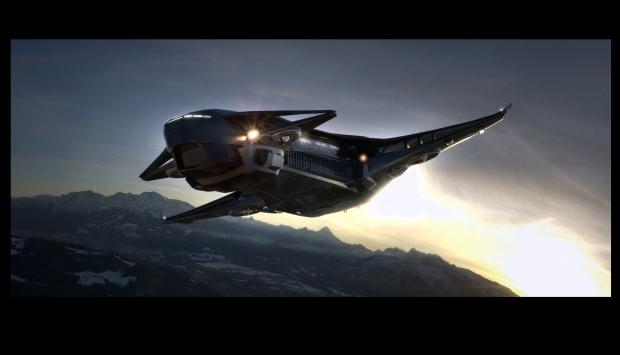 The developer has just unveiled a very in-depth transportation career, something that will be propelled with the use of the first transport ship: the Genesis Starliner. The Genesis Starliner can transport up to 40 people, where you can customize the ship and its modular interior to your liking. You could splash out and throw in some expensive state rooms, where you can charge more for people to stay there.
Roberts Space Industries, the developer behind the game, explains: "Whether it's the centerpiece of a private spaceline or part of a larger system of passenger transports, the Genesis can be used for a variety of support roles. Potential owners and operators can rest easy: the Starliner is a ship designed to pay for itself!"
Transporting people around in Star Citizen isn't some basic duty, as it will be a very detailed career for some in the game. You will have to have the right ship, and then you'll have to apply for the correct licenses in order to fly up to 40 people around. Once you're all licensed up, you can land at a public landing pad and check out which popular destinations are on offer, set which one you'll be transporting people to, and set a price that people will pay to have you take them there.
At the end of the trip, your passengers will have the change of rating your service, of which you'll begin to gain a reputation as a transporter, with it being determined by how much, or how little you charged for the trip. While on the transport mission, you'll be 100% responsible for all lives on board, just like you would be in the real-world.
Passengers on board your transport ship can order food, drinks and other amenities. Depending on the type of person you want to be known as, you can provide the goods, or not. Flight attendants can then be hired, with other technologies being used to increase the general happiness of your travelers, thus increasing your reputation.
Personally, I think this is great. If the game can fill the vast amount of space it'll include with real players, that are willing to put their lives in your hands, I can see some truly amazing situations happening with just this one little chapter of Star Citizen. What if you are transporting 30 people and you're ambushed? You have the lives of 30 people to look after, and if they decide to board the ship and start taking prisoners, we could be looking at a real difference in the type of games we're used to play these days - where 90% of them have no consequences apart from dying and respawning.
Related Tags