Cirque du Soleil Kurios embraces virtual reality to wow guests
The Cirque Du Soleil Kurios show wants to embrace VR to take the guest experience to a new level.
Published Jun 25, 2015 11:45 PM CDT
|
Updated Tue, Nov 3 2020 12:06 PM CST
Cirque du Soleil Kurios used a custom camera to record its show, providing a 360-degree version for guests wearing virtual reality headsets. If you're wearing the headset, and turn your head, you'll receive an entirely different view of what you're seeing. The Samsung Gear VR headset was chosen in the demo, and allowed for an entirely new perspective of the show.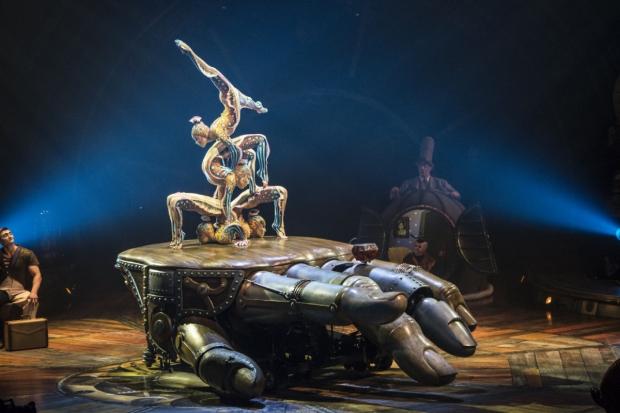 "So every time you turn around, you realize that someone is really close to you and they're doing something very, very interesting," said Jeronimo Carbi, electronic maintenance coordinator for the Kurios show, in a statement published by CBS4.
As a huge fan of Cirque Soleil, I think there is some appeal to seeing a VR experience with the high-flying acrobatics. Each show is unique and entertaining in their own right, so adding VR into the mix should only make it better.
"For us it's important because we like to be among the pioneers of things," said Michel Laprise, director of Kurios. "We don't like to repeat ourselves. We like to project ourselves in the future, and to do this, I think we're writing a page of history."
Related Tags