Windows 10 isn't far away, and with it are the big benefits promised by DirectX 12. Slightly Mad Studios is promising even more with Project Cars running on DX12, where we should expect a huge 30-40% performance improvement with the next-gen API.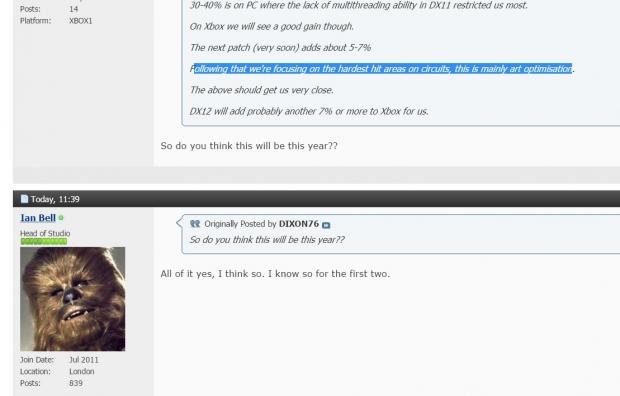 SMS boss Ian Bell has talked about the benefits of DirectX 12, where he said that the DX12 version of Project Cars will be 30-40% better, while the DX12 version of Project Cars on the Xbox One will see a smaller 7% boost. The DX12 patch for Project Cars is expected to drop at the end of the year, a few months after Windows 10 arrives.
Bell said that slower quad-core processors in PCs will see a ~40% boost thanks to DX12, as the API will handle multi-threading much better than DX11 does.